Rice sneaks by Army, 38-31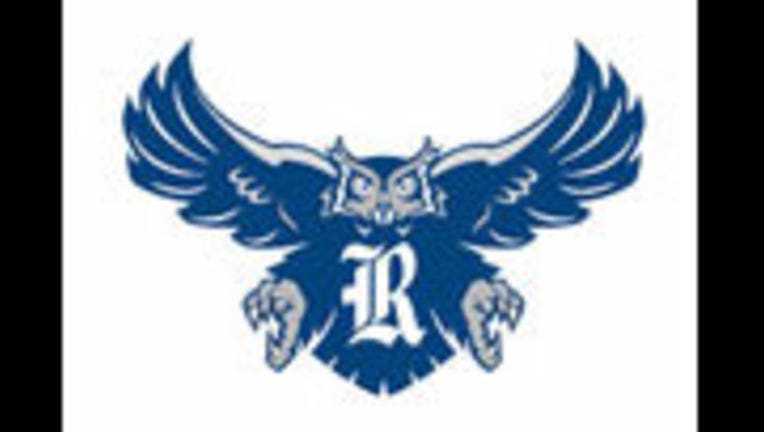 HOUSTON (AP) — It wasn't pretty by any means, but in the end it was effective.
A 13-yard pass from Driphus Jackson to Zach Wright is what Rice needed in the end to get a 38-31 victory against Army on Saturday at Rice Stadium.
"It was just the ugliest, most beautiful ball I've ever seen," Wright, who finished with six catches for 79 yards and the game-winning touchdown catch, said. "I thought he punted it. I owed him one from earlier; I almost got into the end zone earlier in the game so I knew I needed to get one for Driphus."
The Owls (4-3) have now won four-straight against Army, while improving their home record, winning 14 of the last 16 games played at Rice Stadium.
After Army (2-6) tied the game with 2:13 left on a 20-yard field goal, Rice had enough time for one final drive.
Driving through the rain Jackson, who finished 20-for-30 for 267 yards and two touchdowns, led the Owls on a seven-play, 75-yard game-winning drive in 1:49.
"There's something special about a fifth-year quarterback," Rice coach David Baliff said. "There's something special about Driphus. He likes those moments and that's when he's at his best. We like when that happens, because you look at Driphus at that point and he's got this incredible focus and incredible energy."
Early on it was all Rice being pushed by its rushing attack and defense.
After scoring on its first drive, Rice recovered an Army fumble on the Black Knight's first offensive play of the game. This snapped a 174-snap streak with no turnovers created by the Owls defense. The fumble recovery is the first turnover for the Rice defense since recovering a fumble against Baylor.
The running attack for Rice was paced by Darik Dillard, who was one of six Owls to get carries, finishing with 10 carries for 89 yards and a score.
With his 34-yard touchdown run with 13:38 left in the first quarter Dillard marked his 21st of his career, adding that to his brother Jarett's 60, who was at Rice from 2005-2008, tied the NCAA record for touchdowns by siblings. The 81 career touchdowns tied the record set by Jacquizz and James Rodgers of Oregon State.
In the opening 2:23 of the game, Rice pounded the ball in twice, Dillard running it in, then after a fumble by Army on its own 23, the Owls' punched it in from a yard out by Samuel Stewart.
After that score, Rice was held scoreless for 24:04 until Luke Turner took the ball into the end zone from two yards out with 3:43 left in the half.
In the meantime Army, which ranks 12th in FBS in rushing averaging 258.7 yards per game, took to what they knew best. The Black Knights mounted a comeback in the game finishing racking up 378 yards by the end.
Black Knight's quarterback A.J. Schurr finishing with 23 carries for 117 yards and a touchdown, while Aaron Kemper had 14 carries for 129 yards.
This is the first time Army has had two players break the 100-yard rushing mark since Angel Santiago and Larry Dixon rushed for 120 and 107 yards, respectively against Morgan State on August 30, 2013.
"I was really proud of the team's effort. I'm certainly disappointed that we lost," Army coach Jeff Monken said. "We fought as hard as we could, and made some plays to give us a chance to win the football game. We left plays out there on the field where if we had executed it might have made a difference in the football game."
Schurr's 100-yard rushing day at quarterback marks the first time an Army quarterback has done that since Ahmad Bradshaw rushed for 129 yards against UConn earlier this season. Schurr came close against Bucknell on Oct. 17 rushing for 99 in that win.