Rice director of athletics Joe Karlgaard signs extension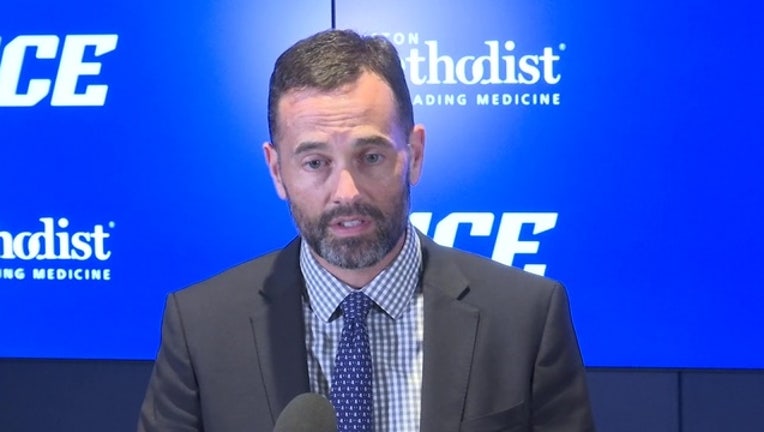 article
HOUSTON (FOX 26) - Joe Karlgaard, Director of Athletics for Rice, signed a three-year contract extension that ties him to the school through June, 2021.
Karlgaard took over the Owls athletics programs in 2013, and his original contract was set to expire in June.
"We've been really happy with Joe's performance," said David Leebron, president of Rice University, in an interview with FOX 26 Sports.
"I really enjoy working with him. He totally understands Rice's values and he's ambitious for the success of our athletics programs. I think he's connected well with a lot of our alumni. Also, he has great relationships with the administration and the faculty. I think he's been an all-around success for us.
"We have a couple programs that have been challenged and necessitated some tough decisions. He's been able to make those decisions. He gives me somebody whose judgment and integrity and commitment to the overall mission of the university, I totally trust."
And it is because of that trust that led to the easy decision for Leebron to extend Karlgaard for three more years.
"When I originally was hired here, I signed a contract that was just shy of five years and we were coming up on a renewal," Karlgaard said. "So I sat down with the president and we talked about it and decided that this was the right time and the right length."
Karlgaard believes adding an additional three years to his contract allows him to take the next step with the coaches he has hired, especially with Mike Bloomgren, who recently took over the Owls football program.
"I just think it helps me think about getting our new football coach, getting his feet underneath him, making sure that he has success," Karlgaard said. "About seeing our new basketball coach, Scott Pera, through his initial couple of years. It's some of the foundational things that we've put in place. We want to make sure that those are taken care of, and actually bear some fruit."
Karlgaard's decision to hire Tina Langley as head coach of the Rice women's basketball team is already bearing fruit.
The Owls are 17-4, tied for the best start in the history of Rice women's basketball.
"You look at our women's programs this year, which have really just been spectacular, it's a good time for Rice athletics," Leebron said. "Again, recognizing that we have some things that we need to improve."
Pera is in his first year as coach of the Owls men basketball team after Mike Rhoades left for Virginia Commonwealth following a 23-12 season last year.
"We've hired three basketball coaches and a football coach," Karlgaard said. "Mike Rhoades and Scott Pera in basketball, and obviously we had a great year in men's basketball last year and we're rebuilding this year. I feel real confident in the system and program that we have in place and what Coach Pera is going to be able to do in the future, and then Tina Langley has been an unbelievable match for us and has taken the program to the heights we thought she could take it, but maybe a little more swiftly than we thought."
Karlgaard believes what has happened within the Owls athletics program during his four-plus years at Rice has helped lay the foundation for a bright future.
"Winning conference championships in nine different sports of our 16, certainly is a highlight," Karlgaard said. "I think all of the great student-athletes that we've had come through here, that have won conference Player of the Year awards, have been All-Americans, have posted some pretty lofty grade-point averages in really difficult majors, and then from a facilities standpoint, I think getting the Brian Patterson Sports Performance Center done is something that I'm really proud of."
The Brian Patterson Sports Performance Center opened in 2016. It was a fully-funded $33 million project that covers 60,000 square feet, and is the home to Rice football, the strength and conditioning center and sports medicine center.
Leebron stresses academics and integrity when describing what is at the top of the list of what matters most about the student-athletes who take part in Owls athletics.
"I am totally able to trust our athletics stewardship of the program, and that means first and foremost our commitment to the student-athletes and to the commitment to the integrity of the program and then a commitment to being successful on the field," Leebron said.
"Rice's reputation is first and foremost about the quality of the people who are a part of our enterprise and our commitment to integrity."
Karlgaard is thrilled to work for Rice's president.
"I wouldn't have come to Rice if I didn't believe that David would be a great person to work with, and that he had expectations for the athletics programs," Karlgaard said. "I can say over four years we've grown together. We've grown to understand each other. We've been through some highs and lows together.
"I just think he's a terrific ambassador for the university and the athletic department, and a great partner for me."