Report: Texas A&M to fire Kevin Sumlin after regular season finale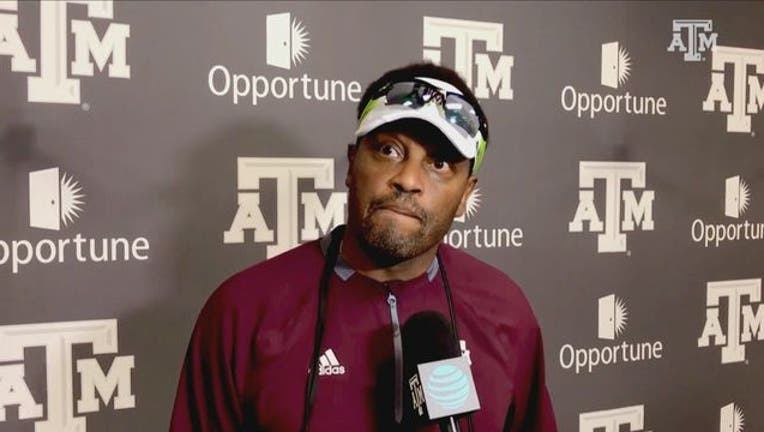 article
Texas A&M will fire embattled head coach Kevin Sumlin after its regular season finale on Saturday, the Houston Chronicle reported Tuesday.
Multiple sources told the Chronicle that Sumlin will be let go after the Aggies' final game against LSU and that a win won't save his job.
Texas A&M is currently 7-4 overall and 4-3 in SEC play. A&M, much to the frustration of its rabid fan base, has finished 8-5 in each of the last three seasons.
Sumlin has an overall record of 51-25 at A&M during his tenure, but a losing divisional record against the SEC West, 16-19.
Sumlin reportedly has two years left on his deal, but a buyout is expected to be agreed on by both sides.