Rematch in Rio: Phelps, Le Clos face off in 200 fly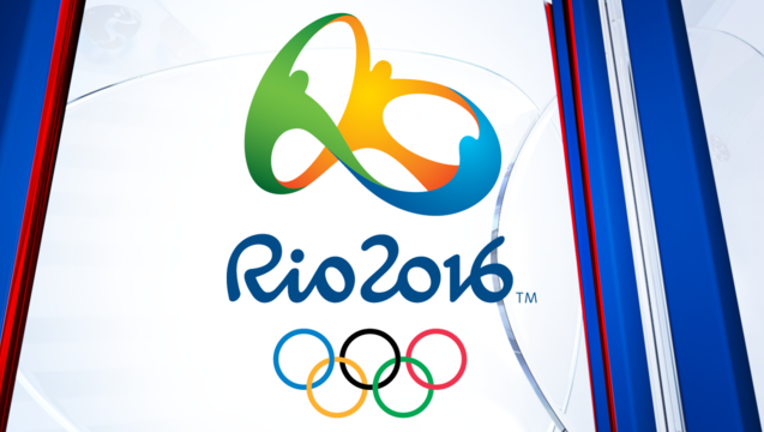 RIO DE JANEIRO (AP) — When Michael Phelps decided to come out of retirement, he circled one race in particular on the Olympic schedule.
The 200-meter butterfly.
At the London Games, in what was supposed to be his Olympic farewell, Phelps was leading as he came to the wall in the stroke he does better than anyone.
But he mistimed the finish, glided a little too long, and was edged by Chad le Clos.
That result has irked Phelps ever since.
On Tuesday night, he'll get a chance to make amends against the South African.
Call it the Rematch in Rio.
"Should be a fun race," Phelps said.
Le Clos knows he'll be facing the most decorated athlete in Olympic history, a highly motivated rival still at the top of his game as he showed in leading the United States to a stirring victory in the 4x100 freestyle relay.
But Le Clos isn't backing down.
"May the best man win," he said. "I'll race my heart out."
A pair of Hungarians could also be part of the mix. Tamas Kenderesi posted the fastest time in the semifinals, edging out Phelps, and five-time Olympic medalist Laszlo Cseh put up the third-fastest time. Le Clos was fourth, not bad considering it was the back end of a grueling double, coming less than an hour after he claimed silver in the 200 freestyle.
"Of course there's a huge rivalry between Michael and myself," Le Clos said. "I race to win and I want to beat Michael."
Television cameras caught Phelps with a serious game face before the semifinal swim as he stared in the direction of Le Clos, a moment Twitter users immediately flipped into memes poking fun at Phelps' intensity.
Phelps will be going for the 20th gold medal of his career, but the South African has plenty of motivation, too. His parents, both battling cancer, are cheering him on in Rio.
"It's been very difficult, to say the least, the last few months," Le Clos said. "When you swim for something greater than yourself, it can help you to achieve great things."
Phelps will actually have two chances for gold on Tuesday. He will also be part of the 4x200 freestyle relay, a race the Americans have won at the last three Olympics.
The U.S. will have a good shot at another gold in the women's 200 free, with Katie Ledecky looking to make it 2-for-2 in the longer freestyle events. She already crushed the world record in the 400 free, in addition to anchoring the Americans to a silver medal in the 4x100 free relay.
Ledecky was second in the semifinals behind Sweden's Sarah Sjostrom, gold medalist in the 100 butterfly.
"It's only a semi," Ledecky said. "It's the third round that counts."
Ledecky and Sjostrom aren't the only women dominating at the pool.
Hungary's Katinka Hosszu became the first two-time swimming gold medalist at the Rio Games with a victory in the 100 backstroke.
She'll be favored for a third gold in the 200 individual medley, having obliterated the world record in the 400 IM. American Maya DiRado and Britain's Siobhan-Marie O'Connor, who was fastest in the semifinals, appear to be the most serious challengers to the "Iron Lady."
Phelps also took aim at swimmers linked to doping, an issue that has been at the forefront on the heels Russian doping scandal. Harsh words have been directed as athletes such as Yulina Efimova and Sun Yang, who previously served doping suspensions.
Phelps joined the chorus of those demanding a clean competition.
"You're probably going to see a lot of people speaking up more. I think something needs to be done," he said. "It's sad that today in sports in general, not just only swimming, there are people who are testing positive who are allowed back in the sport — and multiple times.
"It breaks my heart and I wish somebody would do something about it."
___
Follow Paul Newberry on Twitter at www.twitter.com/pnewberry1963 . His work can be found at http://bigstory.ap.org/content/paul-newberry .