Oberholtzer ejected, then demoted by Astros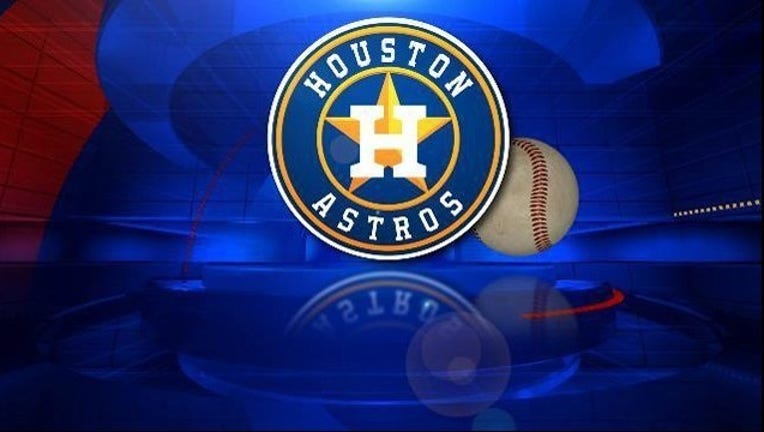 On Saturday, the Astros fought valiantly to come back from a 6-0 deficit, tie the game at six, only to lose 9-6 to the Yankees.

That wasn't the main thing on A.J. Hinch's mind after the game.

Brett Oberholtzer struggled mightily on Saturday, giving up six runs (all earned), four hits, and three walks in only 1.1 innings, but it wasn't his struggles that ended his day prematurely. Oberholtzer gave up a grand slam in the first inning to Brian McCann. In the second, he gave up a two-run shot to Chris Young. Oberholtzer's next pitch after the Young gopher ball went inside to Alex Rodriguez near his belt buckle, with the ball going to the backstop. Oberholtzer was immediately ejected.

The lefty says he didn't intend to throw at Rodriguez, that this was a case of missing his spots.

"I think the situation escalated because it's A-Rod and because Young hit a home run previously on a change-up away, but a lot of these guys, their approach is to stand close on the plate and hack," he said.

"I was missing my spots all night," Oberholtzer added. "The Yankees have a pretty good lineup. McCann hit a grand slam in the first. The previous three starts, I had success going in. Unfortunately, I missed my spot pretty bad."

The drama had its consequences. The Astros demoted Oberholtzer after the game to Triple-A Fresno, with a corresponding roster move to come on Sunday.

"I'm really disappointed that that happened at the beginning of the game," Hinch said immediately upon entering the postgame press conference room. "I'd like to go on the record and say that's not how we operate around here. I'm disappointed.

"For all the drama that goes on at the beginning of the game when we're getting down with a couple of home runs, we don't operate that way. We won't operate that way," Hinch continued. "It's not a reflection of anybody around here, including Obie. The Yankees know. I'll make sure Alex knows. We can get on (discussing) the game, but there's no place in our game for that kind of activity."

Whether or not Hinch believed Oberholtzer's take that the pitch was not intentional was irrelevant by that point.

"I think the frustration got the best of him," Hinch said. "Intentional or unintentional, that kind of mistake can't happen in these types of settings, at this level. And I realize how emotions run high and frustrations go, but I'm just disappointed that it came to that."

For Oberholtzer, his frustrations afterwards didn't necessarily stem from his demotion.

"(The demotion) wasn't too hard to deal with," the pitcher said. "It was probably just more so letting my team down. The bullpen had to work today. We made a good little comeback there, but obviously, it's not a good look to come out in the second inning."