No. 21 Houston rolls to 59-10 win over UCF, remains unbeaten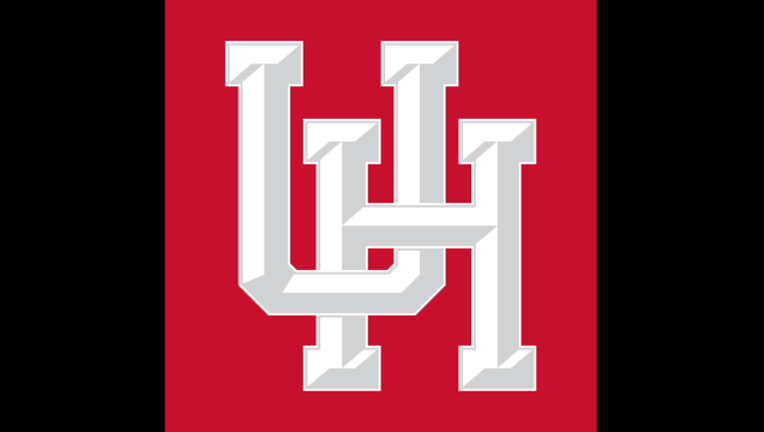 ORLANDO, Fla. (AP) — Even in a 59-10 victory, Houston got a little taste of adversity on Saturday.
"We train for adversity. We spend an inordinate amount of time on how to respond," said coach Tom Herman after the No. 21 Cougars (7-0, 4-0 AAC) came back from a sluggish start to dominate winless Central Florida.
"The human element is to freak out and try to do things you're not supposed to do . . . Trying to do something outside of yourself never works. Going back to fundamentals with a driven purpose works."
Kenneth Farrow ran for career-high 167 yards and three touchdowns, and after falling behind late in the first half, Houston scored 24 points in a span of 3 1/2 minutes, winning for the fifth time by 21 points or more.
"We were passive at first, but we came out strong after that," said safety Adrian McDonald. "We handled the adversity of being behind well. We made some adjustments. We made some big plays and then finished them off."
Houston won the second half 35-0 and handed UCF (0-8, 0-4) its most lopsided home loss.
"It was a tale of two halves as far as the game-planning went. We didn't fulfill it the second half," said UCF coach George O'Leary. "It's a 60-minute game; you can't just play 30 of it."
Brandon Wilson scored for the Cougars on an 85-yard return of a fumble just 74 seconds into the game, but that was Houston's only score in the first 27 minutes.
UCF, which entered the game ranked last offensively among 127 teams in the Football Bowl Subdivision, went up 10-7 on Matthew Wright's 48-yard field goal with 4:38 left in the first half. At that point UCF had outgunned Houston by 216 yards to 74.
But the Cougars responded with a six-play, 72-yard drive to regain the lead on Farrow's 26-yard touchdown run with 2:27 left in the first half, and the rest of the game was all Houston.
Interceptions by William Jackson III and Donald Gage set up another touchdown and a field goal in the final 50 seconds of the half. Houston quarterback Greg Ward Jr. scored on a three-yard run to make it 21-10, and after Gage's interception, a 34-yard field goal by Ty Cummings gave Houston a 24-10 lead on the final play of the half.
When Farrow opened the second half with runs of 20, 29 and 30 yards, the third for a touchdown, the rout was on.
"It's really important for us to come out swinging and throw the first punch in the second half," Herman said. "We said we could run the ball and it showed the first few drives of that second half."
Tristan Payton scored UCF's touchdown on a 46-yard pass from Justin Holman, but the Golden Knights had four turnovers and gained only 105 yards after the first quarter.
Houston finished with 600 total yards, including 366 on the ground.
Farrow, who moved into seventh place on Houston's career rushing list with 2,686 yards, left the game after running 24 yards to his third touchdown of the game with 1:57 left in the third quarter. It was the 10th career 100-yard rushing game for the 220-pound senior running back.
___
AP college football website: collegefootball.ap.org