Mallett missed Texans flight to Miami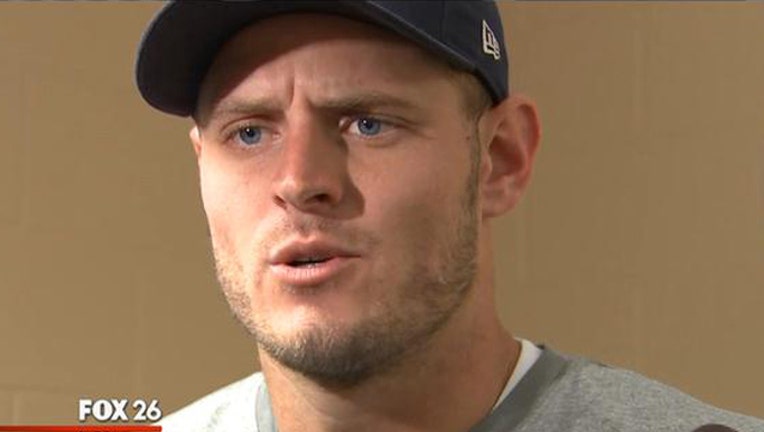 MIAMI GARDENS (FOX 26) - Ryan Mallett missed the Texans' flight to Miami for the Dolphins game.
FOX 26 Sports Director Mark Berman tweeted out the following: "#Texans QB Ryan Mallett missed the team's charter to Florida for the Dolphins game Saturday and had to fly commercial. He's here at Sun Life Stadium."
In other words, Mallett is with the team, but he had to find another way to join his teammates.  Mallett has been in a back-and-forth quarterback competition this season with Brian Hoyer.  Mallett was beaten out for the starting job in the preseason, regained his starting job after the season's first game, then was replaced by Hoyer again during the Colts game on October 8. Hoyer's first full game after regaining the starting quarterback job was last week's Texans win over the Jaguars.
Back during the presesaon, days after losing the quarterback competition originally, Mallett missed a Texans practice after he overslept.
As for who won't be playing Sunday against the Dolphins, the Texans have listed the following as their inactives: Cecil Shorts III, Kareem Jackson, Benardrick McKinney, Kourtnei Brown, Brandon Brooks, Jeoffrey Pagan, and Greg Mancz.