Lakers overcome 51 Harden points to end Rockets' streak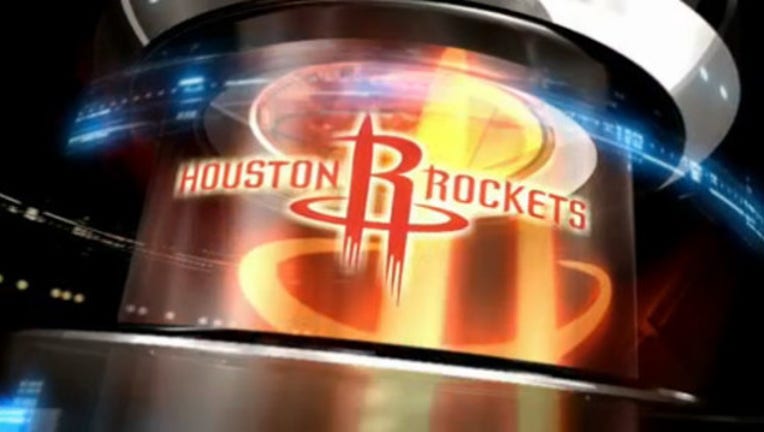 article
HOUSTON (AP) - Rookie Kyle Kuzma set career highs with 38 points and seven 3-pointers, and the Los Angeles Lakers overcame 51 points from James Harden to end the Houston Rockets' 14-game winning streak with a 122-116 victory Wednesday night.
It was Houston's first loss since Nov. 14 and snapped a three-game skid for the Lakers.
The game was tied before Los Angeles scored 10 straight points - while Houston missed seven shots in a row - to go up 110-100 with about four minutes left.
Houston ended an almost four-minute scoring drought when Harden made a free throw, and he added three more after being fouled on a 3-point attempt a few seconds later to cut it to 110-104. But former Rocket Corey Brewer made a 3-pointer before Lonzo Ball hit two free throws to make it 115-104.
Harden powered Houston on a night when Chris Paul had just eight points before leaving early in the fourth quarter with a sore left leg.
The Rockets made seven free throws down the stretch but hit just four field goals in the last eight minutes - all in the final 1:05.
Kuzma was unstoppable in the first half, making all nine of his shots, including six 3-pointers. He cooled a bit after the break and finished 12 of 17 overall and 7 of 10 from deep.
The Lakers led 100-92 after a 3-pointer by Josh Hart with about nine minutes to go, but the Rockets scored the next eight points. Trevor Ariza led the way in that span, making five points and blocking a shot by Brandon Ingram.
The Rockets opened the third with a 6-1 run for their first lead of the game, 65-64, with about 9 1/2 minutes left in the quarter.
Los Angeles had a five-point lead after a three-point play by Kuzma midway through the quarter. The Rockets then used a 10-2 run, with five points each from Gordon and Harden, to go up 78-75 with about five minutes left in the third.
The Lakers got going again after that, using a 10-3 run highlighted by 3s from Kuzma and Ball to regain the lead, 85-81.
Paul tied it on a 3-pointer later in the third, but Brewer made the last five points of the period to put the Lakers up 94-89 entering the fourth.
The Lakers led by 22 points during the first half, but Houston used a 12-2 run midway through the second to cut the deficit and a 7-2 spurt to end that quarter to get within 63-59 at halftime.
TIP-INS
Lakers: C Brook Lopez sat out with a sprained right ankle. ... Ball finished with 16 points and nine rebounds. ... The Lakers made 15 3-pointers.
Rockets: Harden set a franchise record by scoring at least 20 points in his 30th straight game. The previous record was held by Moses Malone, who did it in 29 straight games in the 1981-82 season. ... C Clint Capela missed the game with a bruised left foot. Coach Mike D'Antoni said it could keep him out a couple more days, but he doesn't expect him to be out for an extended period of time. ... Ryan Anderson received a technical foul after kicking the ball following a personal foul near the end of the third quarter.
UP NEXT
Lakers: Visit the Warriors on Friday night.
Rockets: Host the Clippers on Friday night.
___
More AP basketball: https://apnews.com/tag/NBAbasketball