Kenny Smith: 'I will be a head coach in the NBA someday'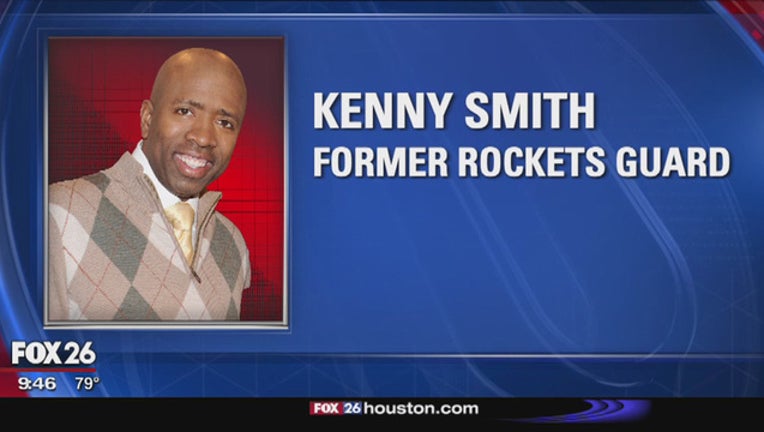 HOUSTON - Former Rockets guard Kenny Smith told FOX 26 Sports he is no longer a candidate to become the next head coach of the Rockets.

Smith said he was informed by Rockets general manager Daryl Morey on Monday that at this point the team "is moving in a different direction."

Smith, a long-time NBA analyst with TNT, said he greatly appreciates the fact that the Rockets, led by owner Leslie Alexander, reached out to him as part of their search.

"The process has been great," Smith said. "It's been a great opportunity. I had several calls with Les Alexander. I met with him once, and we talked on several occasions. It was a great process and I wish the Rockets the best.

"Right now it just looks like the fit doesn't work."

Smith is confident that at some point he can and will coach in the NBA.

"I will be a head coach in the NBA someday," Smith said. "I know that I'm more than capable of managing a team, more than capable of coaching a team. I audition every night, without trying to, by being on television.

"It was great that (Alexander) recognized that this year when they were in need."

Smith, who signed a seven-year contract with Turner Broadcasting about six months ago, said it was special for him to renew his relationship with Alexander.

The two won a pair of NBA championships with the Rockets in 1994 and 1995.

"When you get a chance to talk with people at that length you get to know even more about them that I didn't even know as a player," Smith said. "It was a great opportunity."

Smith, who said last week he is "a Rocket at heart," also enjoyed renewing his relationship with Rockets fans because he was involved in the search for the team's next coach.

"Who knows where this might lead, but never underestimate the heart of a champion," Smith said.

Meanwhile, the Houston Chronicle reported the Rockets continue to have interest in former Indiana Pacers coach Frank Vogel and San Antonio Spurs assistant Ettore Messina.

The Rockets have already conducted a number of interviews that included former Suns, Knicks and Lakers coach Mike D'Antoni, former Suns coach Jeff Hornacek and former Cavaliers head coach David Blatt.