If the University of Texas calls Lance Berkman will listen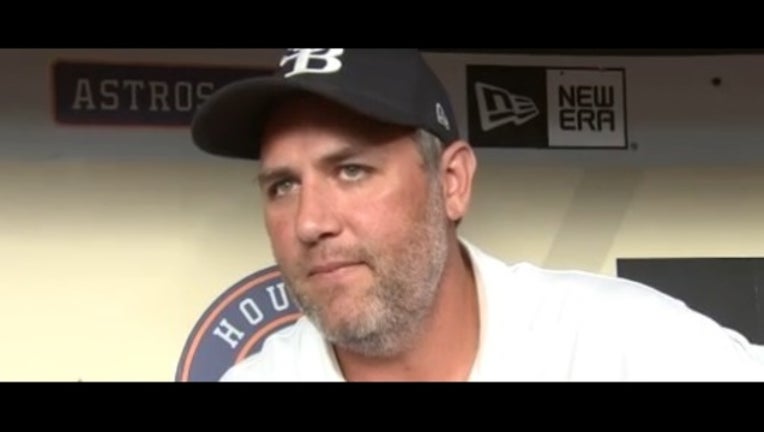 HOUSTON - Former Houston Astros star Lance Berkman is interested in talking to the University of Texas about becoming the Longhorns next baseball coach.

The job is vacant after Augie Garrido, the winningest coach in college baseball history, was reassigned.

Berkman just won a TAPPS 4-A high school state baseball title in his first year as the head coach at Second Baptist.

"Yeah, I'm interested in coaching at the next level, and certainly that would be a job that you couldn't turn it down if they were to offer it to you," Berkman said in an interview with FOX 26 Sports.

"I think they're well-staffed enough over there to know who their candidates are. I certainly would probably be considered a dark horse candidate, not having had any college coaching experience, but I would definitely listen to them if they reached out to me."

And if Texas did call to check in?

"It would just be an honor," Berkman said. "I think any time you're considered for a position of leadership, especially of that magnitude, it's a great honor. It would be a thrill for me even if they just said 'hey we would like to talk you and just see what you had to say.' "

Berkman, 1997 National College Player of the Year at Rice, played 15 years in the big leagues,12 with the Astros.

He was a six-time National League All-Star, and hit .425 in the 2011 World Series while helping the St. Louis Cardinals win it all.

"I have a knowledge of the game of baseball at a level that most college coaches don't have, having the experience of playing in the Major Leagues," Berkman said.

"That doesn't mean you're a good coach. It does mean that you've seen it, done it at a high level for a long time. I've had an opportunity to play for some great coaches and managers. I've learned a lot just from my experience in the game.

"The baseball side of things I think would be probably the easiest part of the job. There'd be some things you have to learn from a compliance standpoint and a recruiting standpoint.

"I'm sure they wouldn't question what I knew about the game of baseball. They would have more concern, 'hey can you recruit? Can you go into a 17 or 18-year old's living room and convince them that the University of Texas is the place for them to play? That's one of the things that I think I would be good at,  but you don't know until you get out there and do it."

Berkman would like to get the opportunity to be a college baseball coach, especially at the University of Texas where his father, Larry, played.

"Obviously, That's one of the top jobs in the country if you're looking to coach at the college level," Berkman said. "I grew up watching the Longhorns play, and I have a lot of great memories being at Disch-Falk (Field) when I was a kid. If you're wanting to be a college baseball coach there are few places that have the resources that the University of Texas does.

"I just feel like from an energy standpoint, from a leadership standpoint, I could bring something to the table."