Houston Rockets win 14th consecutive game, beat Utah Jazz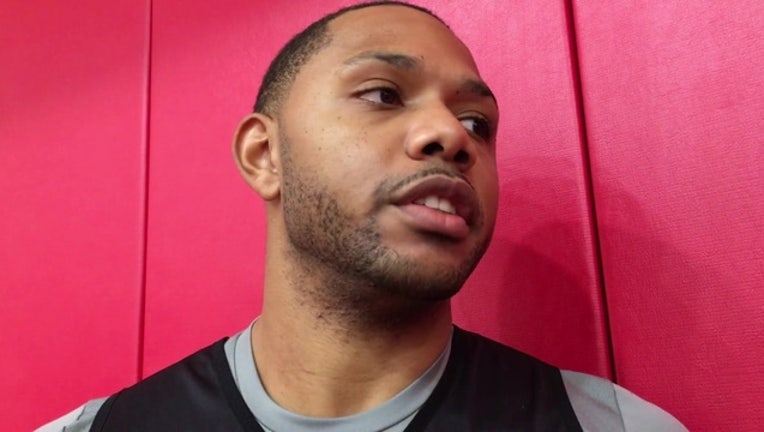 article
HOUSTON (AP) - Eric Gordon scored 17 of his season-high 33 points in the fourth quarter to power a huge run that put the Houston Rockets on top, and they cruised to their 14th straight win, 120-99 over the Utah Jazz on Monday night.
Houston used a 15-0 run early in the fourth to take the lead and was up by four midway through the quarter after a layup by Joe Ingles. The Rockets then scored 11 points in a row, capped by two 3-pointers from Gordon to make it 111-96 with about three minutes to go.
James Harden added 26 points, Clint Capela had 24 points and 20 rebounds and Gordon finished with a season-high seven 3-pointers.
The Rockets struggled from long range for most of the night, making just nine of 31 3-pointers in the first three quarters. The found their groove in the final period, when they made eight of 12 with five from Gordon to pull away for their 20th win in 21 games.
Rodney Hood had 26 points off the bench for the Jazz, who have lost six of their last seven games. Without Dante Exum all season as he recovers from left shoulder surgery, the Jazz were also missing Derrick Favors, Rudy Gobert and Raul Neto to various injuries on Monday night.
Utah led by five points entering the fourth quarter and had extended the lead to eight with about 10 minutes remaining. Houston then scored the next 15 points, powered by three straight 3-pointers by Gordon, to make it 98-91 with about 7 1/2 minutes left.
Gordon made the first two before the Jazz called a timeout, but that didn't cool him off as he hit another on Houston's first possession after the timeout. Capela added a three-point play after that before Trevor Ariza added a 3-pointer to bring the crowd to its feet and spur Jazz coach Quin Snyder to call another timeout.
Utah finally ended its scoring drought of almost three minutes after that when Ricky Rubio made a 3-pointer.
The Rockets were up by one at halftime and remained up by a point after four consecutive free throws by Harden in the third quarter when Rubio scored five straight points to put Utah up 62-58.
Houston then scored the next six points, highlighted by a 3-pointer from Gordon, to go up 64-62 midway through the quarter.
The teams remained within a point or two for most of the rest of the third quarter until the Jazz made two quick baskets to take a 79-76 lead with about a minute left. Paul tied it up with a 3-pointer, but Utah scored the last five points of the quarter with a 3-pointer from Hood to take an 84-79 lead into the fourth quarter.
The Rockets led 51-50 at halftime.
TIP-INS
Jazz: Favors missed his second straight game with an eye laceration. ... Gobert sat out for the second game in a row with a left knee sprain and bone bruise. ... Neto sat out for the fourth straight game after sustaining a concussion. ...
Rockets: Nene (rest) did not play. ... Capela returned after missing Saturday's game with a bruised left heel. ... Harden tied Moses Malone's single-season franchise record of 29 straight games with 20 points or more.
UP NEXT
Jazz: Visit Oklahoma City on Wednesday night.
Rockets: Host the Los Angeles Lakers on Wednesday night.
___
More NBA basketball: https://apnews.com/tag/NBAbasketball