Harden leads Rockets over Magic in overtime 119-114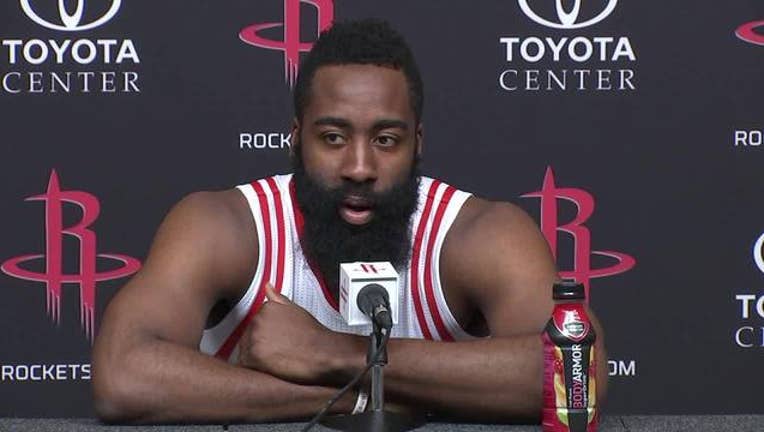 HOUSTON (AP) — James Harden scored 28 points, including seven in overtime, to help the Houston Rockets outlast the Orlando Magic for a 119-114 victory on Wednesday night.
It was a wild, back-and-forth game that was tied 18 times and featured 22 lead changes.
Dwight Howard and Harden made back-to-back layups to get things going for Houston in overtime and make it 114-110. Evan Fournier made a basket for Orlando before a three-point play by Harden pushed the lead to 117-112.
Shabazz Napier cut the lead to 117-114 with a jump shot with 2 1/2 minutes left in OT. But the Magic didn't score after that and Harden made a pair of free throws with 0.9 seconds left to secure the victory.
Fournier finished with 29 points and four assists.