Dwight Howard: 'Sometimes, you need your ass whupped'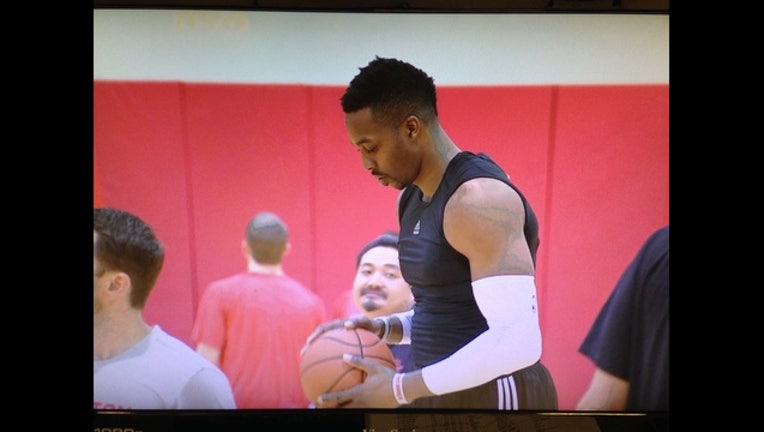 HOUSTON (FOX 26) - Dwight Howard sees the Rockets' two decisive season-opening losses as perhaps necessary in their their championship pursuit.
Houston has started the season with a 105-85 loss to the Nuggets followed by Friday night's 112-92 loss to the Warriors.
"The two losses was something that we needed," Howard said. "We need the wake-up call. We need to humble ourselves, come in here and practice, forget what happened last season, any accolades that we won in the past, it doesn't matter. The only thing that matters is this moment.
"Sometimes, you need your ass whupped," Howard continued. "That's the only way you're going to learn. If you always win, you never learn. Sometimes, it takes a loss. Sometimes, it takes you getting beat up to get back up and be better."
So far into the young season, James Harden has made only 10 of his 39 shot attempts. These two losses have the All-Star guard chomping at the bit to turn things around.
"We lost by 20 both games," Harden said. "Now, we've got to just lock in and get to business. No more cooling around with your cool- walking around cool... even myself, as a leader. I've just got to pick up my mojo a little bit.
"I struggled two games in a row," Harden added. "I'm going to get in the gym longer than usual, putting the extra work in. It's all going to get you turned around.
"It's just getting in the gym a little bit more, working on my craft a little bit more, and just being ready to go."
And what was encouraging was that it seemed like the Rockets had a good practice, something Kevin McHale had said after the loss on Friday had been a source of inconsistency.
"We had a great practice today," McHale said. "Guys moved. We watched film. Guys moved the ball. They moved their bodies. Now, we've got to get carry-over. We've had some good practices, but we haven't had any carry-over to games. At a certain point, we're either going to get it and play up to our potential or we're going to get waxed by 20 again."
The Rockets' next game comes Sunday night in Miami.