Bill O'Brien calling plays for Texans offense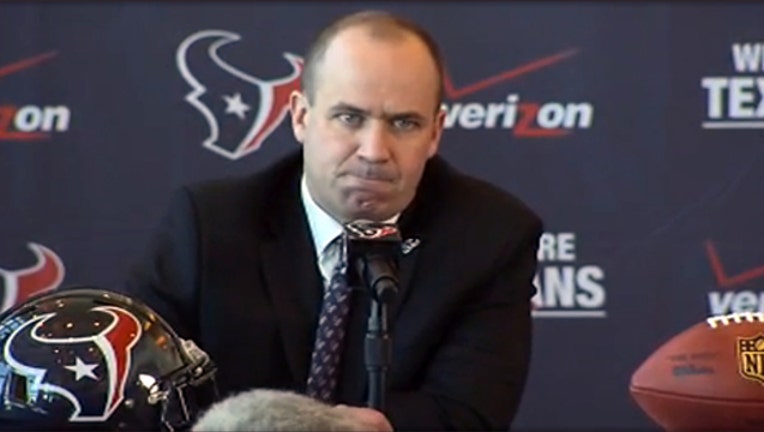 HOUSTON (FOX 26) - With the Texans offense struggling Head Coach Bill O'Brien is calling the plays now instead of offensive coordinator George Godsey according to NFL sources.
Godsey had called the plays for the Texans offense in 2015 and the first three games of this season.
O'Brien called the plays during his first season with the Texans in 2014.
The Texans are last in the NFL in the red zone with three touchdowns in three games, and in the loss to the Patriots were shut out in the regular season for just the second time in franchise history.
The Texans are also tied with Tennessee with the fewest points in the league with 42.
O'Brien also called plays when he was the offensive coordinator for New England in 2011