11-yard line continues tribute to opponent's teammate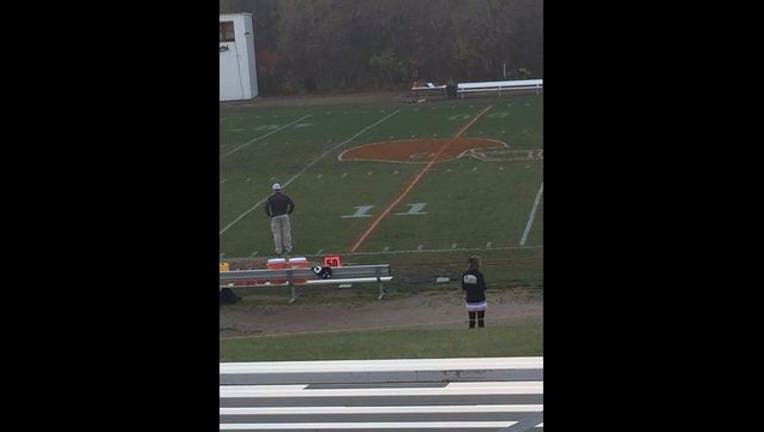 CLEVELAND, Minn. (KMSP) - The Renville County West Jaguars have brought the No. 11 jersey of Brandon Limones to every football game this season. Limones was 17 when he passed away unexpectedly in March.
In a touching act of sportsmanship and class, Cleveland High School replaced the 50-yard line with an 11-yard line to make sure RCW's season-long tribute continued when they hosted the Jaguars for Saturday's Section 2 championship game.
"Cleveland won the game 33-19 to advance to the state tournament, the Minnesota State High School League posted on Facebook, along with a photo of the field. "More important than the score, however, was a very simple gesture. Well done."
READ THIS NEXT – Cleveland's Little Jilly a volleyball inspiration at less than 4 feet tall