Young heart transplant recipient honors donor with Christmas ornaments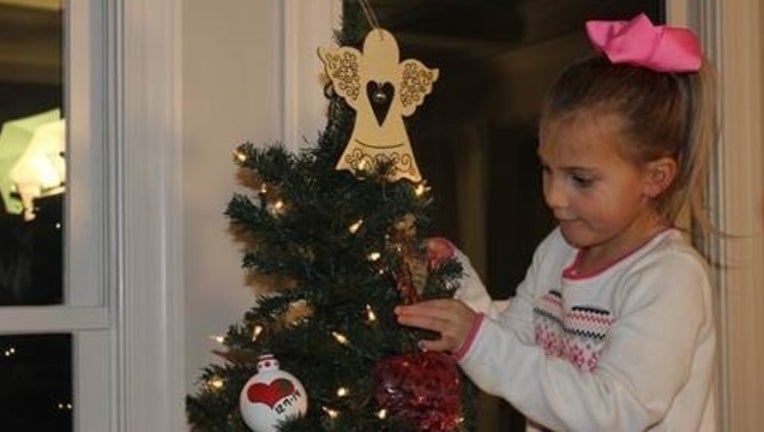 article
CUMMING, Ga. - A young heart transplant recipient and her family decorate two Christmas trees every year - one of them in honor of her heart donor.
Mallory Kate Hall, a 5-year-old from Cumming, received her new heart on December 7, 2014 at Children's Healthcare of Atlanta at Egleston. That year, she received a glass pink heart ornament for Christmas.
The family started the tradition of the second tree the next year. In 2015, Mallory put an ornament on that second tree with the painting of a heart and the date of her transplant. The next year, the ornament showed an angel holding a heart. And last Thursday, Mallory put this year's ornament on the special tree, a gold heart with text reading "You are loved and treasured."
Children's Healthcare of Atlanta shared Mallory's story on their Facebook page this year.
Mallory has an 8-year-old sister, Madison. The girls' mother, Jessica Hall, says that ever since Mallory's transplant, they consider themselves a family of five.