Woman in custody, charged after man shot in leg in possible domestic violence incident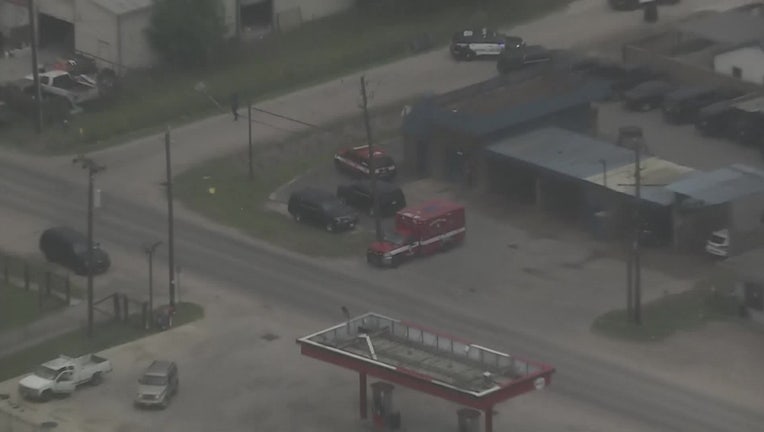 HOUSTON - Houston police say a woman, who barricaded herself inside a north Houston home, has been taken into custody following an alleged domestic violence incident that left a man shot in the leg.
According to Houston Police Dept., negotiators and SWAT officers arrived at the scene in the 200 block of Tallant Street on Monday afternoon.
CLICK HERE FOR MORE ON CRIME & PUBLIC SAFETY
Police say they found a man outside the home with a gunshot wound in the shin. He was treated by Houston Fire Department and transported to the hospital.
RELATED: Two men shot allegedly by owner of car they were burglarizing in NW Harris Co.
Officers were notified that there were additional people inside the home with the woman who had a pistol.
They were able to securely get them out of the home, leaving only the female suspect barricaded inside the house. They were unharmed. These witnesses told police the woman was in a relationship with the man shot in the shin.
The woman called HFD a few times, and was finally transferred to negotiators who convinced her to surrender.
She was taken to the hospital with what appears to be a sprained ankle. The woman has been charged with aggravated assault - family violence.
A victim advocate with HPD's Domestic Abuse Response Team will assist the male victim, providing him some support to possibly remove himself from this situation.