Wolf moon: What is it?, First full moon of the year
HOUSTON - Our first full moon of the year peaks on Friday, Jan. 6 at 5:07 PM CT. Skies will be mostly clear to partly cloudy across southeast Texas, offering great views of the moonlit skies.
The name comes from the increase in activity of these animals around this time of year, ahead of their breeding season in February. Additional names of other origins, such as Celtic, include the "Stay Home Moon" or "Quiet Moon".
SUGGESTED: Celestial events to look out for in 2023
Contrary to popular belief, there is actually no scientific evidence that wolves howl at the moon. They are nocturnal animals and howl up in the direction of the sky
But, this is actually an instinct in efforts to acoustically enhance the distance their sound can travel and is not driven by moons or their cycles.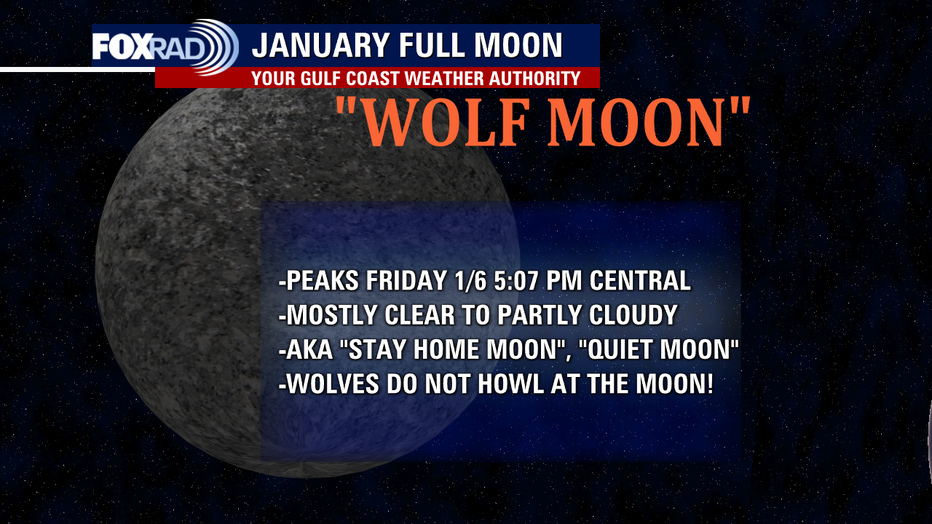 Howling is wolves form of communication, between each others and intruders. And remember sound travels in waves. Singular howls last a few seconds but echo and project longer and farther due to the upward-tilted motion of a wolf's head. In packs, howls can last as long as several minutes, especially during their breeding season of February.
READ MORE STORIES ON OUR WEATHER PAGE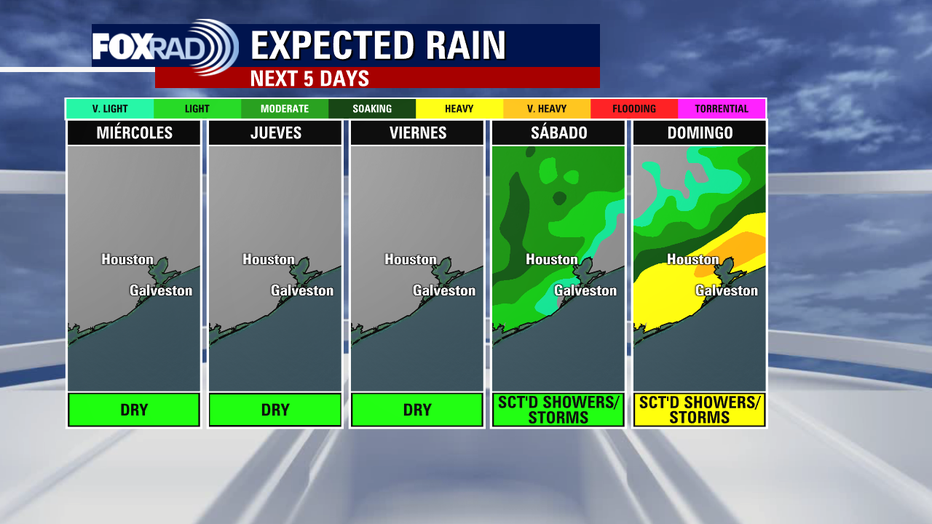 While Friday night's skies will be partly cloudy, cloud cover will be on the rise entering our first full weekend of the year. Those with outdoor plans may want to start considering a plan B.
Click here for a detailed forecast of when rain is expected to arrive.