WATCH: Woman has dramatic meltdown after declaring she's fat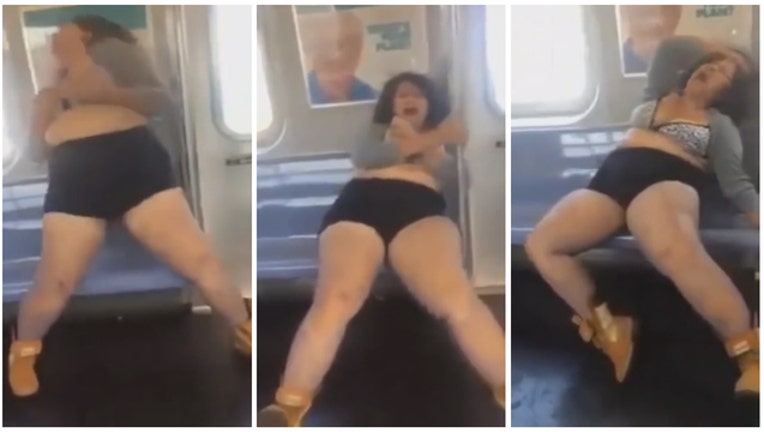 FOX 32 NEWS - A woman had a dramatic meltdown on a New York subway after declaring she was "so fat," and it was all caught on camera.
The woman was dressed in a bikini and appeared to be returning from the beach when suddenly she lost it. The video shows her removing her sweater and then groping and slapping her stomach.
At one point, the woman shouts "what the F*** is this?" as she grabs her skin. The woman also stood up and started shaking her body while shouting "oh my God I'm so fat."
The video was originally posted on YouTube by a fellow train rider. The person titled it, "Woman Suddenly Realizes She's Fat."
MOBILE APP USERS: Watch Video Here