Uber for teens: Minors can ride Uber with an account linked to their parent, guardian
HOUSTON - Teens can now sign up for their own Uber rides with an account attached to their parents or guardians.
Usually, Uber requires users to be at least 18-years-old to sign up for an account but now teens age 13 to 17 can have their own account and take their own rides as long as the account is connected to their guardians.
UBER: 'God must have put you in my car!': Uber driver donates kidney to passenger
The new feature allows for family accounts to be created and links multiple Uber accounts together. This allows you to pay for rides from a centralized account and receive real-time location updates. The teen can request their own ride and you'll be notified every time they do.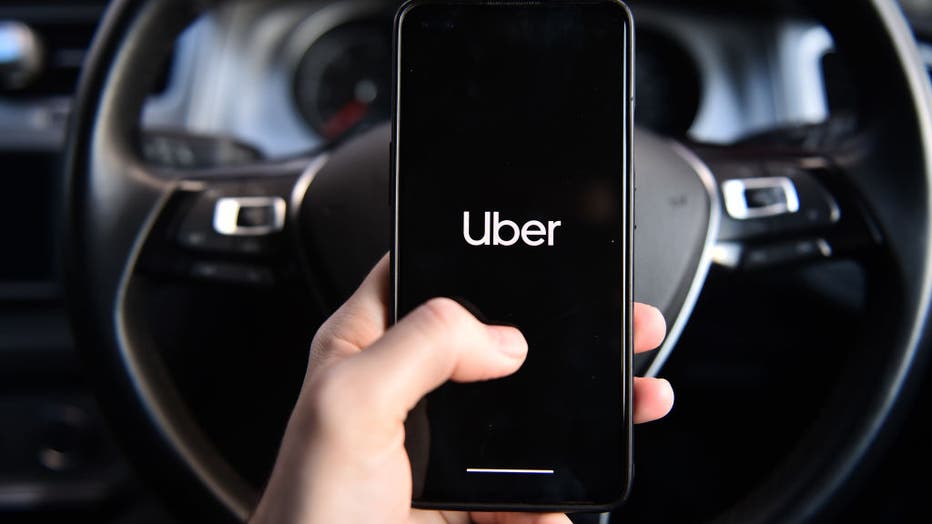 STOKE ON TRENT, ENGLAND - DECEMBER 10: A phone is held displaying the Uber app on December 10, 2021 in Stoke on Trent, England. (Photo by Nathan Stirk/Getty Images)
With teen accounts, only screened and experienced drivers will be eligible for trips and have the ability to opt out.
There are even new safety features available to help provide a sense of security such as Verify Ride, which requires the driver to enter the unique 4-digit PIN given to you before they can start the ride, and Audio Recording, a feature where if you feel uncomfortable during the ride you can record the audio of the trip within the app and choose to share it with Uber once the ride has ended.
DOWNLOAD THE FOX 26 APP BY CLICKING HERE
Parents and guardians can follow their teen's ride directly on the app and get status updates with live trip tracking. They can even contact the driver directly during the trip, contact Uber's support team, or report an issue on behalf of the teen.
The Uber teen accounts will be live in Houston starting on May 22.
To read more about Uber teen accounts, click here.