Two-vehicle crash overturns ambulance in Galveston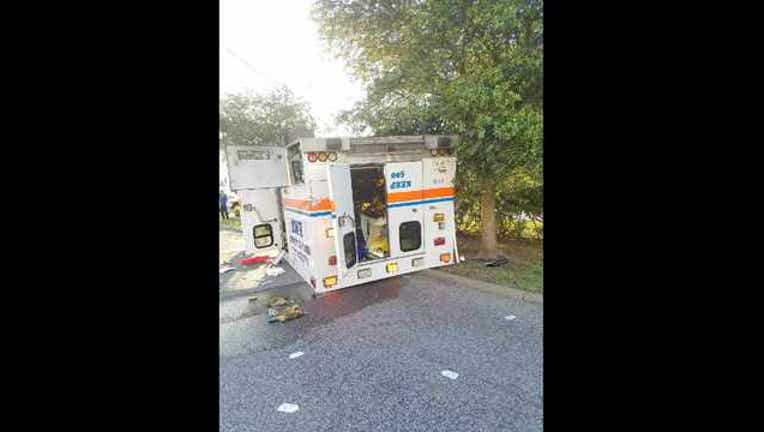 article
GALVESTON, Texas (FOX 26) - An ambulance was overturned when a vehicle and the ambulance collided at the intersection of 21st Street and Broadway in Galveston.
According to the Galveston County Health District, the crash happened around 7 p.m. while the ambulance was responding to a medical call with the lights and sirens on. Authorities say the medic in the passenger seat of the ambulance and the people in the second vehicle did not require medical attention. The medic driving and a student in the back of the ambulance were taken to the hospital to have what appeared to be minor injuries check out.
GCHD says an investigation will be conducted and a drug and alcohol screening as per policy.