The Houston Furniture Bank turning empty houses into homes for more than 25 years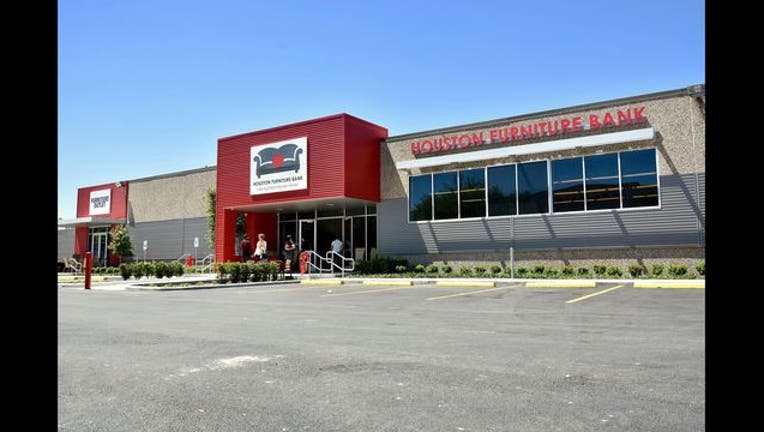 HOUSTON (FOX 26) - In 1992 the Mental Health Mental Retardation Authority of Harris County (MHMRA) created the Furniture Bank to serve patients who were transitioning out of mental health facilities. Three years later, the Furniture Bank service was extended to other Harris County non-profit agency clients. By the end of 2003, Houston Furniture Bank had been established as an independent organization serving the Greater Houston Metropolitan area.
In its first two decades the Houston Furniture Bank has received donations of almost a quarter million pieces of furniture which has made it possible to serve over 21,000 families in need. Over 50,000 children have slept in beds rather than on a cold, hard floor, and have been able to be seated at a table to share their meals instead of using discarded cardboard boxes. In total, Houston Furniture Bank has served more than 80,000 individuals since it's beginning.
Oli Mohammed, founder of the Furniture Bank for MHMRA and now the Executive Director of this independent 501©3 non-profit organization, explains the mission this way: "Furniture is a critical stepping stone to improve living conditions and elevate an individual's personal pride and dignity." Recipients are referred to the Houston Furniture Bank by more than 75 Social Service Agencies in the Greater Houston area. These families are transitioning to independent living while struggling with extreme poverty. Some have become impoverished due to natural disasters, such as floods or fires; for others, their access to independence has been affected by mental challenges, physical disabilities, chemical dependencies, or catastrophic health issues such as AIDS. While some are victims of domestic violence or refugees of political persecution, still others such as Veterans, Senior Citizens, or single parents, have become unable to gain employment or earn adequate wages to support themselves
Making A Donation
If you would like to make a donation of gently used household furnishings, call 713-842-9771 for a free scheduled pick-up All items must be clean and in good, working condition. New items accepted.
Free of rips, stains, tears, cigarette burns, water damage, and/or pet hair. We do NOT repair broken furniture. Would you still use it in your own home? Would you give it to your friend or family member?  All staff and volunteers have the right to refuse items that do not meet the HFB quality standard.
Here is a list of the items the Houston Furniture Bank will accept :
Furniture & Rugs
Accepted Specialty Beds: Bunk beds, trundle, captain's bed and rollaway (see mattresses/box springs)
Chairs: Kitchen and upholstered (working lift/electric chairs accepted)
Rugs 12' x 12' and smaller
Beds of all sizes and most conditions. *
Kitchen tables and dining room sets
Coffee and end tables
Couches, love seats, sectionals, and sleepers* (First floor only)
Dressers and chest of drawers
Bed frames of all sizes
Recliners (First floor only)
*Mattresses are recycled if they cannot be used. The fee for picking up mattresses is $25.00. This helps to offset recycling costs.

Small Appliances & Electronics
Blenders/Cuisinart/food processors
Bread machines
Clocks
Coffeemakers (no espresso makers)
Crockpot
Fans: box and floor (no ceiling fixtures)
Electric griddles, woks and fry pans
George Forman grill/panini press/quesadillas makers
Hairdryers, curling irons/flat iron
Heaters, small/electric (no baseboard heaters)
Irons and Ironing boards
Lamps: floor and table (no fixtures)
Microwaves
Mixers
Radios (no stereo components/speakers)
Refrigerator
Rice steamers
Stove top ovens (no built ins)
Toasters and toaster ovens
TVs, remotes and converter boxes (TVs must be 10 years or newer)
Vacuums
Waffle makers
Working washers and driers 
For more information visit  HoustonFurnitureBank.org/