The EU reacts to tens of thousands of immigrants seeking refuge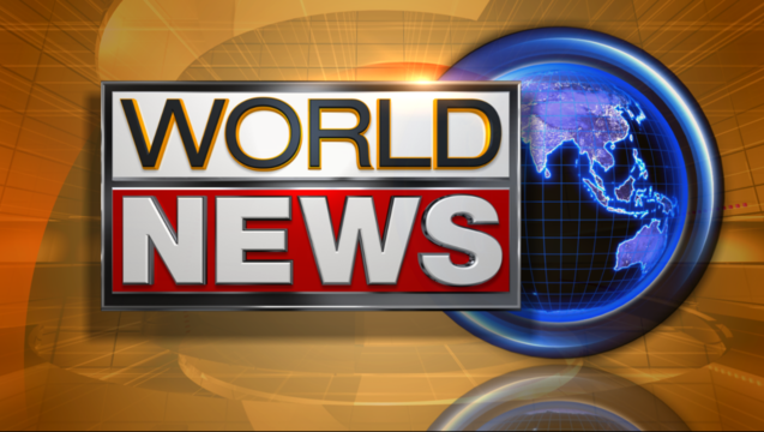 EUROPE - CALAIS, France (AP) — The latest news as tens of thousands of people fleeing war or poverty make their way across Europe. All times local.
4:50 p.m.
Norwegian Prime Minister Erna Solberg says she plans to propose new legislation to deal with the growing influx of asylum-seekers into the Scandinavian country.
The new proposals are expected to include the possibility of turning back asylum-seekers who arrive at Norway's remote Arctic border with Russia if they are equipped with documents allowing them to stay in Russia.
The Norwegian Directorate of Immigration said Tuesday that a weekly record of 1,113 asylum-seekers arrived at the northern Storskog border crossing from Russia last week, many of them on bicycles as the crossing is closed to pedestrians.
The agency said 2,452 asylum-seekers arrived in Norway last week, a new seven-day record. In all, some 30,000 asylum-seekers were expected by year-end.
The new proposals will be presented to Parliament on Friday and are expected to be adopted next week.
___
3:57 p.m.
Austria's chancellor says establishing controls on the borders of Italy and Greece must be a priority to stem the influx of migrants into the EU.
Werner Faymann says border controls inside the EU are less effective because refugee flows can "only be shifted" once the refugees have traveled thousands of kilometers (miles) in hopes of a safe haven.
Faymann on Tuesday also urged quick completion of an agreement with Turkey offering Ankara billions of euros in aid for incentives to migrants to remain in Turkey instead of leaving for the EU.
He said making sure that people fleeing war and hardship from regions in Asia and the Mideast can survive in Turkey is the "only sensible way."
___
3:10 p.m.
Greek authorities say more than 10,000 refugees and economic migrants have crossed from Greece into Macedonia since Monday morning, on their long trek toward wealthier western and northern European countries.
Macedonian border police were letting groups of 50 across at regular intervals Tuesday. But large bottlenecks formed due to increased flows toward the border crossing at Idomeni after migrants were stranded on the Greek islands for days by a ferry strike.
On Monday, about 2,000 people who were fed up with waiting up to 11 hours for their turn forced their way into Macedonia, but no injuries were reported.
Nearly all the migrants at Idomeni reached the Greek islands in frail boats from Turkey, paying large sums to smuggling gangs. On Monday, port authorities on the eastern island of Lesbos, where most migrants arrive, rescued 345 people who had been crammed into a luxury cruiser that ran aground just offshore.
___
2:50 p.m.
Slovenia's prime minister says that "in the next few days" the country will start building razor-wire fences on the border with Croatia to stem the flow of migrants, but not to stop it entirely.
Prime Minister Miro Cerar said Tuesday that "at this moment about 30,000 immigrants are on their way toward Slovenia."
Slovenian officials have said a fence could be used to direct the refugee flow, not close the 670-kilometer (400 mile) border as was the case in Hungary.
Cerar has said previously that his small Alpine nation was being overwhelmed by the flow of refugees.
Nearly 170,000 migrants crossed Slovenia since mid-October when Hungary closed its border with Croatia and the flow was redirected to Slovenia.
___
2:35 p.m.
European Union border control agency Frontex says more than 540,000 migrants arrived on the Greek islands in the first 10 months of the year, 13 times more than in the same period of 2014.
The Warsaw-based agency said Tuesday that more than 150,000 people made the journey from Turkey to Greece in October alone despite worsening weather conditions. That compares to 8,500 in October 2014.
Meanwhile, the numbers of people trying to reach Europe from Libya has been falling due to a shortage of boats available to smugglers.
That number was 8,500 in October, half of the number that made the trip in October of the previous year. The total for the year so far is 140,000 compared to 155,000 for all of 2014.
___
11:55 a.m.
Riot police and migrants camped near the French port of Calais have clashed in overnight violence that aid workers say reflects the growing frustration of refugees' inability to smuggle themselves aboard trucks and trains bound for Britain.
Calais police say officers monitoring the 6,000-resident camp east of the port city were pelted with rocks after midnight Monday and again Tuesday as migrants tried to block a neighboring highway that leads to the main ferry terminal. They say 27 officers have suffered minor injuries — mainly bruises — including 11 early Tuesday.
Aid workers said police fired tear gas canisters at rock-throwing crowds on the highway and in the camp. Migrants said sparks and heat from some canisters caused scorch damage to tents, but no serious injuries were reported.