Texas authorities capture mountain lion as neighborhood warned to stay indoors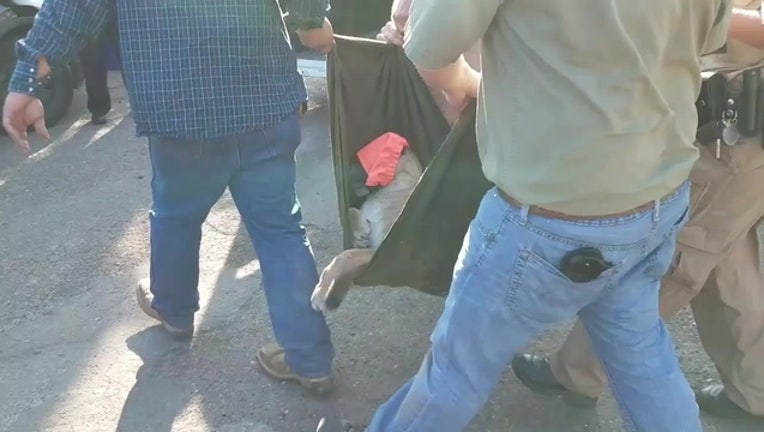 article
LAREDO, TX - Police in Laredo, Texas, captured a mountain lion on Sunday, February 25, after residents were asked to stay indoors. The animal was tranquilized and was to be taken by Texas Game Warden officials to be released away from populated areas.
No injuries, including to the mountain lion, were reported. People living in the Santa Rita subdivision were asked to remain inside their homes as police and game warden officials searched for the animal.
"This is one for the books for sure," a police Facebook post said. "These animals do not tend to enter heavily populated areas. However, the neighborhood is very close to the animal's natural habitat along the Rio Grande. This call is why there is no such thing as a routine day on patrol. "
"We appreciate the residents of Santa Rita Subdivision for their cooperation in being abruptly evacuated from the surrounding homes where the animal was contained," LPD said in a post on its Facebook page. "We also want to thank Border Patrol, State of Texas Game Warden, Texas DPS, Dr. Leyndecker, City of Laredo Animal Control, and the officers of Laredo PD assigned in South Laredo for their professional handling of this unique call for service.
Credit: Storyful