Two students at Texas A & M Galveston found dead in unrelated incidents
GALVESTON, Texas - Authorities have located remains believed to be those of a missing Texas A&M Maritime Academy Cadet, according to officials with Texas A&M University at Galveston, but identification has not yet been confirmed.
The Galveston Police Department notified university officials that the remains were discovered on Pelican Island near the Galveston Campus on Friday.
Officials say the university was notified about missing student, Cadet Brandon Perlowski, on Thursday. He is in the class of 2021.
The Galveston and Texas City Police Departments, the Coast Guard and around 200 student cadets aided in a search for the missing student, which was suspended overnight.
The search resumed at 9 a.m. Friday. Galveston police were searching the north side of campus with a K-9 Search and Rescue unit.
According to university officials, Perlowski's vehicle was found abandoned on the north side of campus in an area frequented by students on Thursday.  He has not been heard from by friends or family since Wednesday evening.
"We all went down there last night around 7, 8ish and we were like wow this is actually the car that everyone's been talking about. So some of the guys called police," says TAMUG Student Jacob Badough.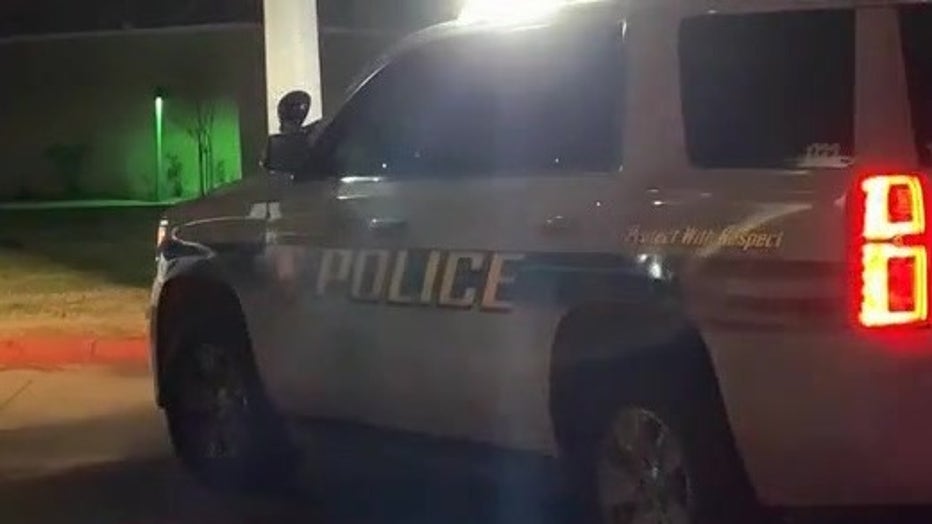 Police search for a missing Texas A&M University at Galveston student.
In what Galveston Police and campus officials are calling "completely unrelated" Texas A & M at Galveston Marine Biology Freshman 18-year-old Wesley Mallernee from Conroe was found dead in his dorm Thursday night after his parents called school officials asking them to do a welfare check. 
Chief Vernon Hale says Mallernee died from a pre-existing medical condition and foul play is not suspected in Cadet Perlowski's death.
Officials said the incident was "separate and unrelated". They say neither incident poses a threat to campus safety and security.
"We are deeply troubled and saddened by this news. This heartache comes at an especially challenging time for our community both nationally and globally. We are hurting and mourning with you. We send our deepest condolences to the families, friends and loved ones of both Aggies we have lost over the past 24 hours," the university said in a statement. "We would like to remind our students that counseling services are available on campus by calling (409) 740-4736 or at Building 3030, Suite 104 on campus. Faculty and staff should contact the Work/Life Solutions Program for counseling assistance. Additional resources may become available over the next several hours. Faculty should check university email for additional communication."