Sierra Leone officials confirm 3 new cases of Ebola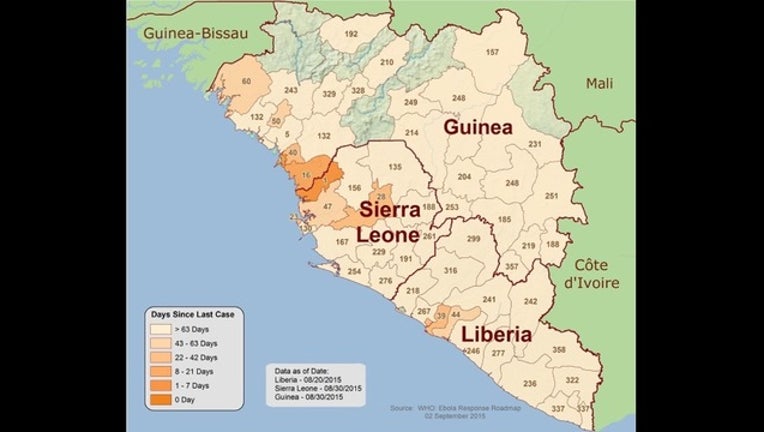 article
FREETOWN, Sierra Leone (AP) — The head of Sierra Leone's National Ebola Response Center says that three new cases of Ebola have emerged in an area where a 67-year-old woman died in late August, bringing the total new cases in treatment to four.
Alfred Palo Conteh said Tuesday that three new cases were confirmed Monday. He said now four people are in treatment after another case was confirmed Sept. 5.
Palo Conteh said the new cases were in contact with the woman who died in the northern Kambia district on Aug. 28. Samples from her body came back positive less than a week after the country's last known patient was discharged from the hospital.
The worst Ebola outbreak in history has killed nearly 4,000 people in Sierra Leone, and more 11,300 people in total.