Robber seen attacking clerk at Telephone Rd. convenience store
HOUSTON - Police need your help finding a man seen on surveillance video robbing a convenience store in southeast Houston. 
Video provided by the Houston PD showed the unidentified robber walking up to a clerk around 3 a.m. on Friday, December 16 at the store in the 8700 block of Telephone Rd. near Hobby Airport. 
The robber is then seen pinning the clerk against one of the gaming machines while demanding money. He then took the clerk's cell phone from her pocket before running behind the counter, where he removed money out of the safe.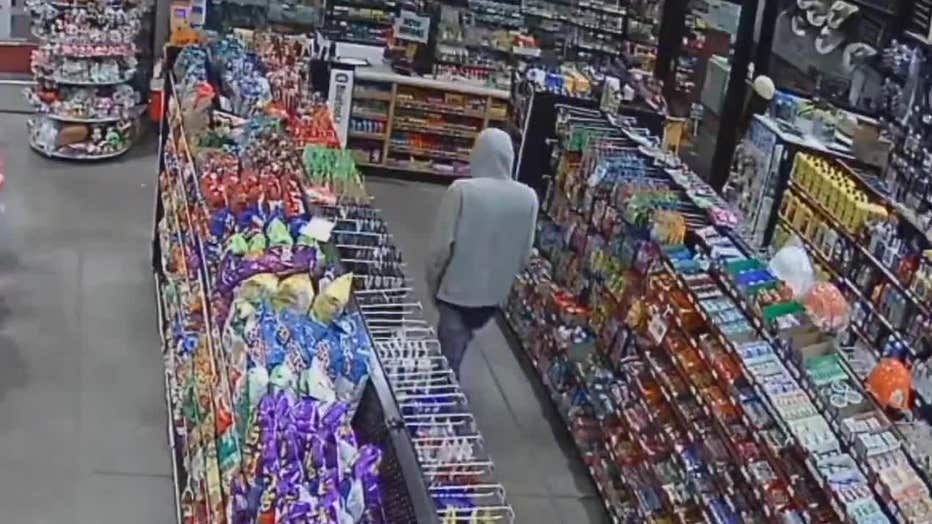 Robber on Telephone Rd. caught on surveillance video (Photo courtesy of Houston PD)
Surveillance footage follows the robber as he ran out of the store and jumped into a silver sedan and took off. 
Officials have described the robber as having an unknown race but a thin build, wearing a light gray pullover and jeans. 
Crime Stoppers is offering up to $5,000 for any information leading to the charging and/or arrest of the robber by calling 713-222-TIPS or going online.