Rick Perry shrugs off fundraising woes in return to Texas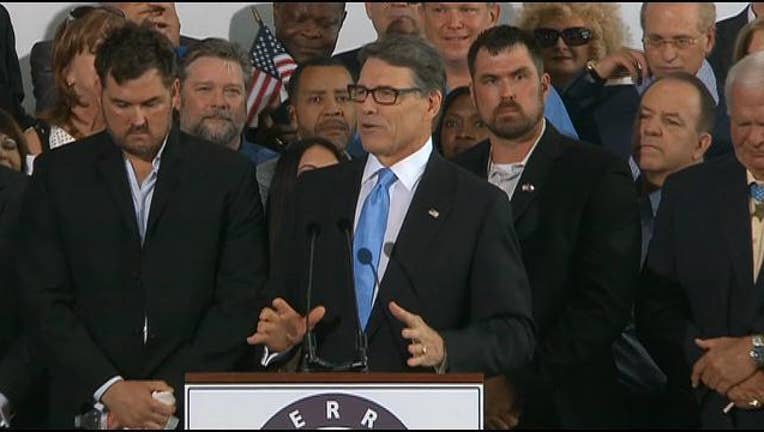 article
AUSTIN, Texas (AP) — Rick Perry says he's been short of money his whole life as the struggling Republican presidential candidate prepares to take his cash-strapped campaign back to South Carolina.
Perry on Wednesday returned to his former home at the Texas governor's mansion for a ceremony honoring military veterans. He told reporters afterward that he knows "how to deal with a shortage of money."
The chairman of Perry's Iowa operation resigned this week over the uncertainty of future compensation. His departure came as Perry's campaign said it had resumed paying some staffers who lost their salaries earlier this month amid sluggish fundraising.
Perry on Wednesday also deflected questions about whether he supports ending birthright citizenship, saying attention on the issue was a symptom of a larger border security problem.