Shelters, charging stations open around Houston area following Nicholas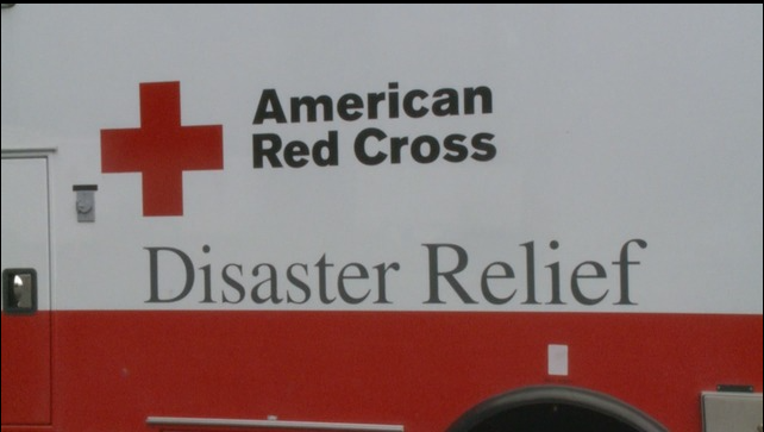 article
HOUSTON - Nicholas made landfall as a hurricane along the Texas coast and moved across the Houston area on Tuesday morning, at one point leaving more than half a million customers without electricity.
MORE: Power outages, restoration efforts after Nicholas
Shelters and cooling centers are opening around southeast Texas for those who need a place to stay or need a place to charge their devices while the power is out.
Shelters
RED CROSS
The Red Cross has announced they are opening the following shelters for flood-affected Texas residents due to Nicholas:
Fulton Community Church
215 N. 3rd St. 
Fulton, TX 78358 

Leon Grayson Community Center
13828 Corpus Christi St.
Houston, TX 77015

National Association of Christian Churches
16605 Air Center Blvd.
Houston, TX 77032
(This is run by a Red Cross partner)

Forge for Families
3435 Dixie Dr.
Houston, TX 77021

Orange Church of God
1911 N 16th St.
Orange, TX 77630

Baptist Church of Nederland
1911 Nederland Ave.
Nederland, TX 77627
COVID-19 Safety:
The Red Cross will require both staff and residents to wear face coverings inside emergency shelters — regardless of vaccination status.  The Red Cross says wearing masks will help to ensure the safety of their workforce and all those they serve during disasters. They say their goal is to keep everyone safe from both the disaster threatening the local community and from COVID-19.
Charging & cooling centers
HOUSTON
Due to the impact of Nicholas and power outages in several neighborhoods, the Houston Health Department will open four multi-service centers from noon to 5 p.m. Tuesday for people without power who need to charge their phones or other electronic devices.
The centers have restrooms and air conditioning but are NOT overnight or long-term shelters.
The following locations will open Tuesday:
Sunnyside Multi-Service Center, 9314 Cullen Blvd.
Acres Homes Multi-Service Center, 6719 W. Montgomery Rd.
Southwest Multi-Service Center, 6400 High Star Dr.
West End Multi-Service Center, 170 Heights Blvd.
The City of Houston Parks and Recreation Department has opened four additional locations where people without power can charge phones and other electronic devices. These locations will be open from 1 p.m. to 5 p.m. Tuesday, September 14. The centers have restrooms and air conditioning but are NOT overnight or long-term shelters.
The following locations will open Tuesday:
Freed Community Center, 6818 Shadyvilla Ln.
Edgewood Community Center, 5803 Bellfort Ave.
Marian Park Community Center, 11101 S. Gessner Rd.
Tuffly Community Center, 3200 Russell St.
The City of Houston anticipates resuming normal operations on Wednesday, September 15. 
FRIENDSWOOD
Due to multiple power outages within the City, the Friendswood Library will open at 9 a.m. Tuesday to serve as a cooling center and/or charging center. The library will close as normal at 9 p.m.