Politics take center stage at first weekend of SXSW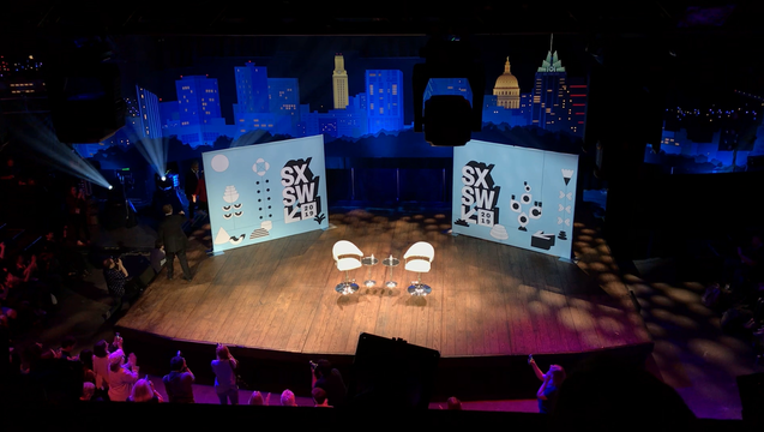 AUSTIN (FOX 26) - It wasn't just the latest in tech and film that dominated the first weekend of South by Southwest, politics was also at the forefront of the festival.
Many attendees got the opportunity to hear really early in the 2020 election cycle from several presidential candidates and other politicians, who stopped by the conference to talk about their views on issues affecting Americans from immigration to tech regulation.
Sen. Elizabeth Warren of Massachusetts defended her recent call to break up tech giants to a packed crowd at the Austin City Limits Moody Theater. Her appearance began with her interviewer asking tech employees in the crowd to stand up. Warren scanned the room as several people got on the feet.
"Because the opportunity to do what you do best, to come up with a great idea, to work your heart out to make it happen, to be able to compete on a level playing field is taken away by these platform giants," Warren said. "So my view is break those things apart. And we will have a much more competitive, robust market in America. That's how capitalism should work."
Minnesota Sen. ​​​​​​Amy Klobuchar wouldn't go as far as Warren when asked whether Google or Facebook should be broken up.
"I would want to have it investigated. That is how I do things," she said. If anti-competitive problems are discovered, Klobuchar said, "then you come up with a plan to break up or to move something out if there is a piece of it that is anti-competitive."
Klobuchar criticized the tech industry for not protecting privacy and floated the idea of taxing social media companies when they sell personal data, but she did not give specifics.
Meantime, Texan Democrat Julián Castro also somewhat agreed with Warren's ideas.
"I agree that we have to be much stronger in terms of antitrust examination and enforcement," Castro said. "I believe that we need to ask a lot more of people at the top in this country, and of wealthy corporations. I don't understand how Amazon made $11 billion in profit last year, paid no federal taxes."
Castro is also creating a lot of buzz with his call for reparations, an issue he claims fellow Democrat Sen. Bernie Sanders from Vermont does not address properly.
"There's a tremendous amount of disagreement on whether we should do it or not. And if we do, how we should do it. I believe that we should," he said. "Because I don't think that this country is ever going to to truly heal from this original sin until we do address reparations."
Former Colorado Gov. John Hickenlooper also stopped by the tech conference. On immigration, Hickenlooper said both sides need to sit down and that hardliners must accept some realities.
"To think we're ever in this country, that was founded and defined by immigrants, to expel 10 million to 11 million people is crazy," Hickenlooper said.
Republicans Bill Weld and John Kasich also stood before the Austin crowds over the weekend. The former is so far the only Republican primary challenger to President Trump.
Kasich is still leaving the possibility to run in 2020 open.
Same goes for former Texas congressman Beto O'Rourke, who also swung by the SXSW festival to attend a documentary about his longshot U.S. Senate campaign that may or may not become the springboard to a White House run.
But the biggest crowd for a political session appeared to be for Democratic congresswoman Alexandria Ocasio-Cortez.
She discussed social democracy, her Green New Deal, and, in response to a question by Bill Nye, the problem with fear.
That's something Senate Minority Leader Kevin McCarthy who talked on Sunday would say Ocasio-Cortez doesn't have.
McCarthy thinks she and the rest of the Democratic freshman class are taking over the party's leadership citing their response to Rep. Ilhan Omar's controversial comments.
___
The Associated Press contributed to this report.