Over 36 tons of beef recalled in Texas for possible E. coli contamination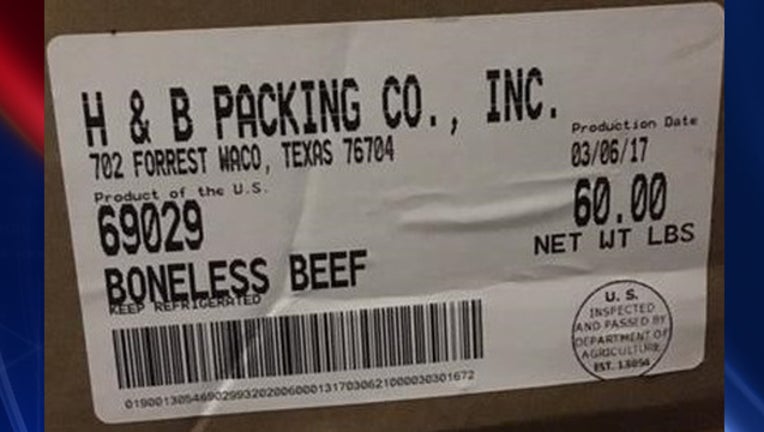 TEXAS (FOX 26) - Waco-based H & B Packing Co is recalling over 36 tons of boneless beef shipped to food manufacturers throughout Texas due to possible contamination with E. coli.
The 73,742 pounds of recalled beef were produced on March 6 and include:
60-pounds boxes containing boneless beef with case code 69029

Combo bins containing 73,682 pounds of boneless beef with case code 69029 and production date 03/06/17
The products will have establishment number EST. M13054 inside the USDA mark of inspection.
The USDA says there have been no confirmed reports of illness, but eating the contaminated meat can cause illness that can become severe in people with weakened immune systems.
Anyone who purchased the meat is urged not to consume and to return it to the place of purchase or throw it away.