Not done yet: Golden State Warriors beat Toronto Raptors with final score of 106-105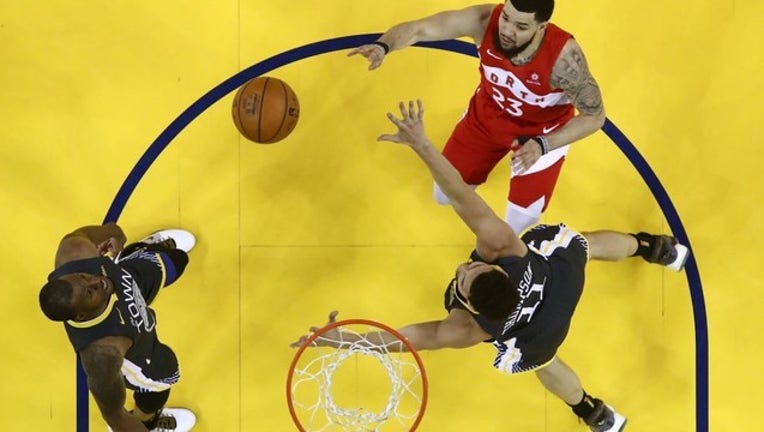 Golden State isn't ready to give up its throne yet, as they have beat the Raptors with a score of 106-105
The Raptors don't see any reason to start celebrating - yet.
"We haven't done anything," Raptors guard Kyle Lowry said. "We've still got to get one more win. It's the first to four. You've got champions coming in here and they're going to play their butts off and play extremely hard."
Out for more than a month now with a calf strain, Durant was on the floor for practice on Sunday. The Warriors are hoping he will be able to play on Monday night.
"It's just a matter of, 'Can you win one basketball game right now? Can you go play an amazing 48 minutes, quiet this crowd that's going to be probably unbelievable, and slow down a team that's been playing amazing, especially these last two games, and just win one basketball game?'" Warriors guard Stephen Curry said. "If we focus on that mission, our history kind of speaks for itself in terms of being able to get that done."
The Raptors are showing no signs of exhaling. Raptors coach Nick Nurse was amused to learn that there were "Let's Go Raptors" chants on some flights landing in Toronto on Sunday, as well as at the PGA Tour's Canadian Open. He hasn't paid much attention to the news in recent days, but when a Raptors watch party was held in his condo building someone put a photo in the elevator - just to make sure he saw.
Both teams will play each other again on Thursday.
The Associated Press contributed to this report.