'Muslim-Free Zone': Gun shop owner wins discrimination lawsuit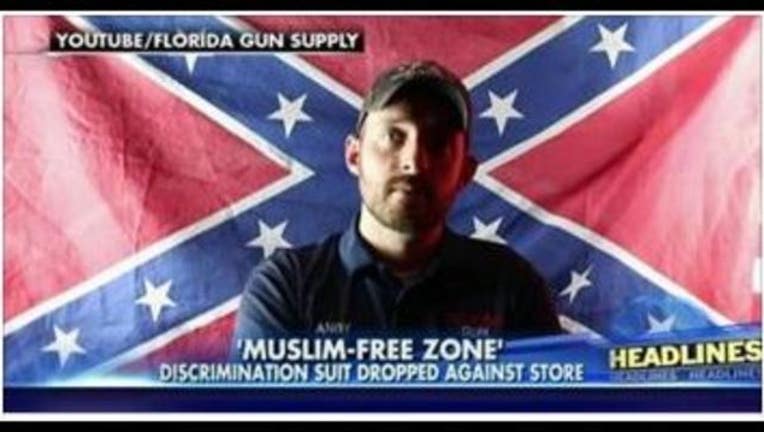 A federal discrimination lawsuit filed by a Muslim activist organization against a Florida firearms retailer who posted a "Muslim-Free Zone" sign has been dismissed.
U.S. District Judge Beth Bloom ruled that Florida Gun Supply owner Andy Hallinan's statement was protected by the First Amendment and the activists couldn't show that they were injured.
The plaintiff, the Counsel on American-Islamic Relations (CAIR), has 30 days to appeal the ruling.
Hallinan went viral earlier this year when he declared his Inverness, Florida, store a "Muslim-free zone" in the wake of the shooting of four servicemen in Chattanooga, Tennessee, by a Muslim extremist.
"I have a moral and legal responsibility to ensure the safety of all patriots in my community. And so, effective immediately, I'm declaring Florida Gun Supply as a Muslim-free zone," Hallinan said. "I will not arm and train those who wish to do harm to my fellow patriots."