Montgomery Co. couple accused of neglecting horses back in court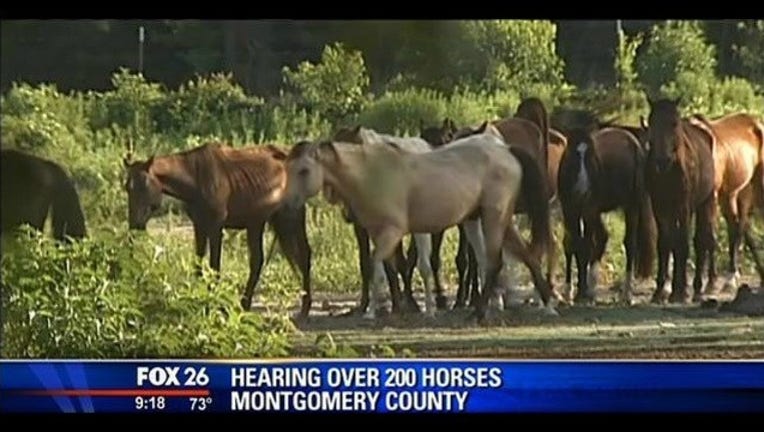 article
Some heated moments in Conroe this afternoon after a couple accused of animal abuse attempts to get their horses back.
Herman and Kathleen Hoffman were in court on the civil aspect of their case Monday.
Two hundred of their horses were seized in June by the SPCA after allegations and criminal charges of animal cruelty.
Our crew was attempting to get video when a friend of the Hoffmans attempted to block our cameras.
The Hoffmans are scheduled to be back in court Thursday to begin their trial to get their livestock back.
Their criminal case on 20 animal cruelty charges each is not set to begin until later this year.
Herman Hoffman is also charged with a felony of tampering with evidence.