Mom warns other parents after son ends up in ICU from mosquito bite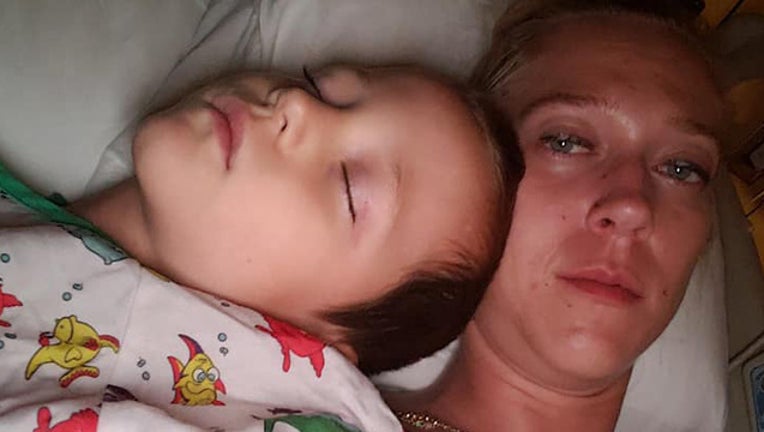 (STORYFUL) - A North Carolina mom has issued a warning to other parents after her son contracted a severe airborne virus from a mosquito bite.
On Saturday, August 4, LoriAnne Jenkins Surrett and her family were shopping when her six-year-old son Noah complained of a headache. The next day while her five sons were staying in their grandparents house, LoriAnne was told that Noah was sick and to rush to the hospital.
"Noah's lips were blue, eyes fixed looking up and was completely limp he had a seizure," LoriAnne wrote on Facebook on August 8 after seeing her son in hospital.
Despite using insect repellant, the six-year-old had contracted La Crosse encephalitis- a disease carried by mosquitoes that affects the nervous system , and he had suffered several seizures.
At the time of writing, Noah remains in the ICU but on August 9 LoriAnne shared an update of his progress to her Facebook page, writing, "he finally woke up and was responding to me, he talked about snakes, the fire he saw on the tv, and how he wanted to go home."