Migrants protest at Greece-Macedonia border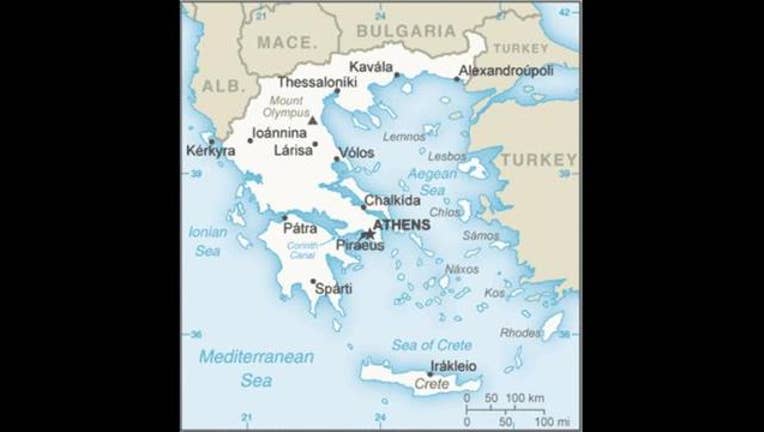 GREECE - IDOMENI, Greece (AP) — About 1,300 migrants gathered in the Greek town Idomeni protested Saturday against the decision by Macedonian authorities across the border to turn away migrants who are not from war zones such as Syria, Afghanistan and Iraq.
Most of the protesters were from Morocco, but some were also from Algeria, Tunisia, Libya, Lebanon, Iran, Pakistan, Bangladesh and the Congo. They demanded to be allowed in, shouting slogans, such as "Freedom!" ''We are not terrorists" and "We are not going back." An undetermined number have also gone on hunger strike.
Greek police gathered at the border but the protest has been peaceful. By early afternoon most protesters had withdrawn from the border and set up tents a short distance away. A few set up their tents along the border and continued blocking the railway line between Greece and Macedonia for a third day.
Macedonian authorities took the decision to exclude migrants from non-war countries earlier this week on the heels of similar action by Serbia, Croatia and Slovenia. The excluded migrants have been camping in Idomeni for three days.
A banner, drawn by the Moroccans, read "We are sorry France, but we are not danger (sic) people. We need peace and a good life."
Greece's deputy interior minister, Yiannis Mouzalas, visited Idomeni Saturday and said authorities would offer free bus travel back to Athens to those who were refused entry into Macedonia. He said Prime Minister Alexis Tsipras will hold a meeting with Greek officials about the issue later Saturday.
A technical glitch on the Macedonian side allowed only 1,250 people to cross into that country in the 24 hours up to early Saturday morning, Greek police said. At least another 3,000 had crossed by 1 p.m. local time (1100 GMT) and more kept arriving.