Meat lovers rejoice! Rudy's Barb-B-Q rolls out a brisket-scented candle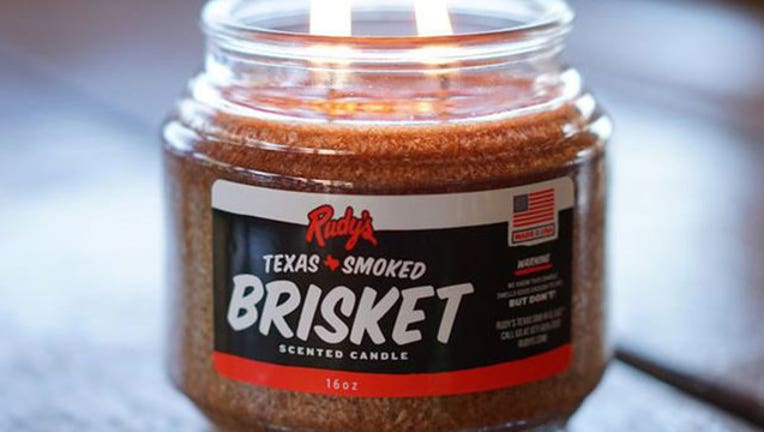 article
SAN ANTONIO, TX - It all began as an April Fool's joke, and now it's actually reality. Rudy's BBQ is now selling a brisket-scented candle. Better be quick to snap them up! You can get your hands on one of these limited edition treasures online.
The 16 oz. candle was intended to smell like the restaurant's classic Texas smoked brisket and only 1,000 are available as limited edition.
Founded in the 1800's by Max Aue, Leon Spring's cityscape changed when Max's son, Rudolph, opened a one-stop gas station, garage, and grocery store, according to its website.
UPDATE: Now the limited edition is SOLD out online.