Man gets life in prison after killing wife, her lover in Houston; son helped dump bodies in Louisiana
HOUSTON - One man was sentenced to life in prison without parole for killing his wife and her lover in their home after seeing them on a hidden camera, according to Harris County District Attorney Kim Ogg.
46-year-old Jordy Husein Suljanovic was convicted of capital murder after he shot and killed Adriana Perez, 41, his wife, and her boyfriend, 33-year-old Omar Santamaria-Ruiz in the closet of the master bedroom of their home in southwest Houston on Oct. 2, 2018.
CRIME: Teen charged with capital murder in deadly Houston shooting of woman, 65, on Yorkchester Dr.
"This man killed two people, including the mother of his children, and tried to flee the country to escape responsibility," Ogg said. "We know that domestic violence can escalate to murder, and that is why it is so important to seek justice for the victims in cases like this."
Reports say Suljanovic was a Bosnian refugee who became a long-haul truck driver. He installed a secret camera at his home and was monitoring it while driving when he saw his wife and her lover at the house.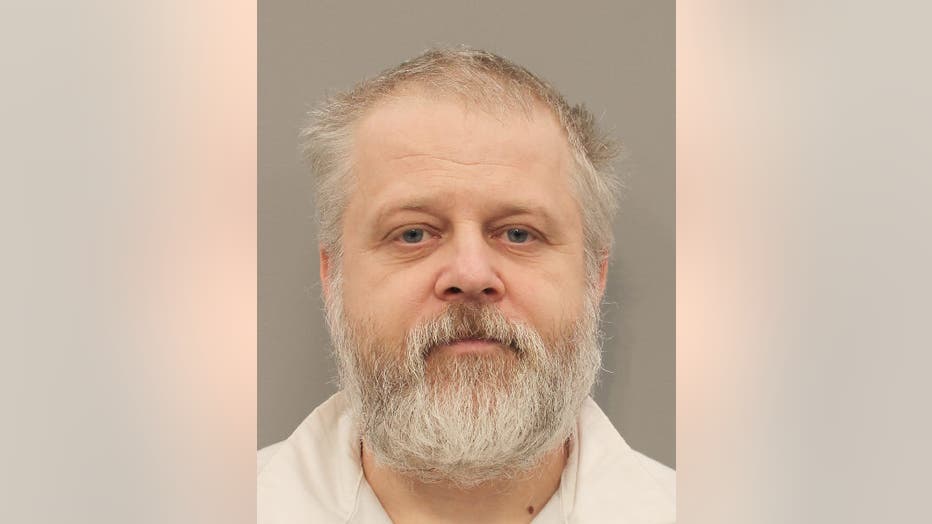 Jordy Husein Suljanovic (Photo courtesy of Harris County District Attorney's Office)
Suljanovic then returned home and killed both of them which woke up their children, officials say.
After the shooting, Suljanovic and his 21-year-old son, Jordy Suljanovic Jr., drove out of state and dumped both bodies in Louisiana. Santamaria-Ruiz's body was dumped in the woods outside of Natchitoches, Louisiana. The son dumped his mother's body near the Atchafalaya River outside of Baton Rouge.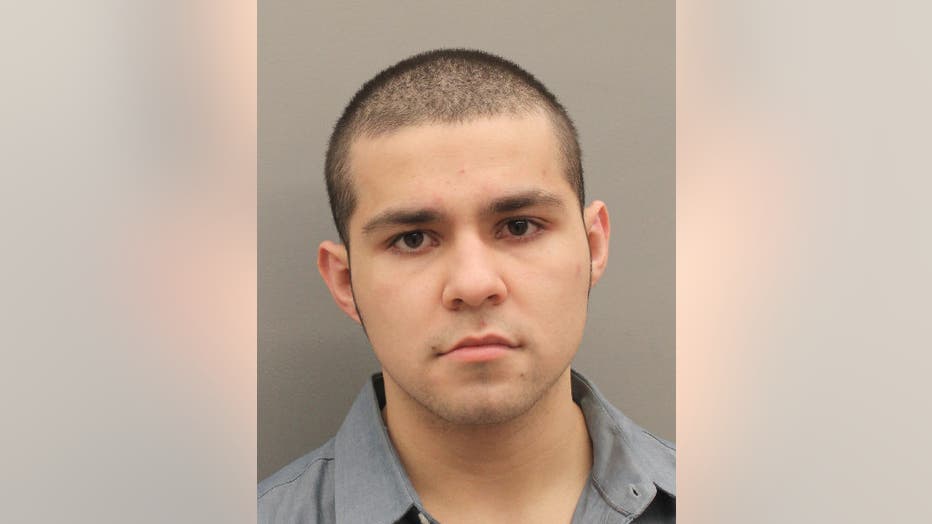 Jordy Suljanovic Jr. (Photo courtesy of Harris County District Attorney's Office) 
READ MORE STORIES ON CRIME AND PUBLIC SAFETY
Suljavonic Jr. pleaded guilty last year to tampering with evidence, namely a corpse, in exchange for a five-year prison sentence, according to reports.
After their deaths, Suljanovic reportedly sold his Houston home and fled to Mexico City with his two young daughters, his son, and his son's 16-year-old girlfriend. He tried flying with all children back to Bosnia when he discovered he would be charged with double murder.
Adriana Perez (Photo courtesy of Harris County District Attorney's Office)
However, the father of four was detained in London after the first leg of the trip and taken back to Houston, where he was arrested by the Houston police and the FBI.
On Tuesday, Suljanovic was convicted of capital murder after an eight-day trial and automatically sentenced to lie in prison without parole.
SUGGESTED: Bicyclist struck by vehicle on Westheimer Road, airlifted to hospital
His wife's brother and Santamaria-Ruiz's sister gave victim-impact statements about losing their loved ones.
Assistant District Attorney Lauren Bard, who prosecuted the case with ADA Kim Nwabeke, said Suljanovic had a history of abusive behavior toward his wife.
"She had been verbally and physically abused by him. And since she was born and raised in Mexico, she didn't have citizenship of her own and probably didn't feel like she could leave, she couldn't go anywhere," Bard said. "I'm sure she felt trapped, and she also had two younger daughters and probably stayed in part because of the kids."