Man accused of murder racks up new charge killing teen while out on bond
HOUSTON - James Sotelo, 20, was out on bond when police say he killed Corey Thompson.
"A lot of people say it gets easier with time but for us, I don't think so," said April Wright.
PREVIOUS: Even defendants accused of murder get yet another felony or PR bond to freedom
The passage of time doesn't mean Wright is even close to seeing Justice in the slaying of her 17-year-old son Corey Thompson Jr.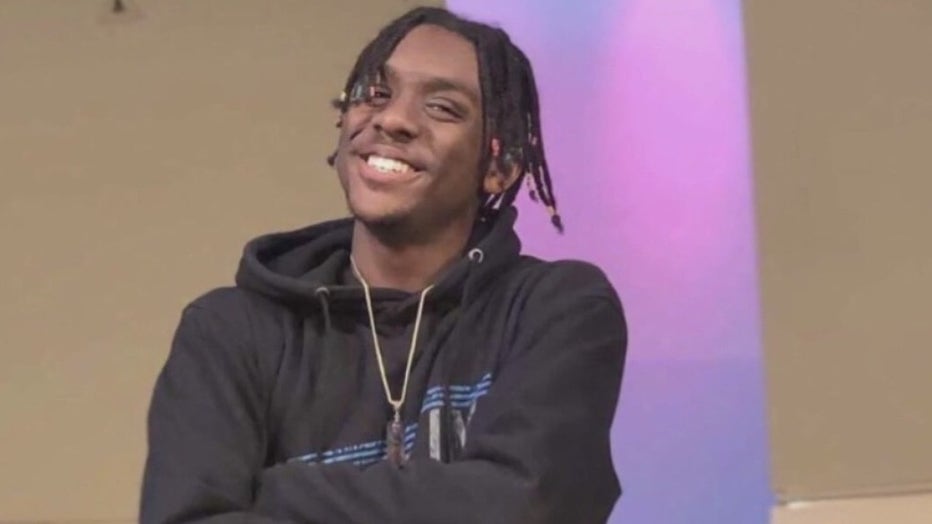 Corey Thompson, 17, was shot and killed by James Soleto
"This is a kid who shot my son in the back more than 15 times," Wright said.
SUGGESTED: More Criminal District Court judges lowering bond amounts for accused murderers
Police say Sotelo shot his own brother, but he survived. After 232nd Criminal District Court Judge Josh Hill lowered the 20-year-old's bond for murder to $100,000 he walked out of jail.
"While he's out on bond for murder and aggravated assault with a deadly weapon he picks up an unlawfully carrying a weapon s gun charge in Montgomery County," said Andy Kahan with Crime Stoppers.
"And that is what is bothering us the most," Wright said. "This kid has a blatant disrespect for the law for the court he's going through, and he's still allowed to go home and be with his family. My son is never allowed to come home, and this kid is still out in the community."
"If you're on bond for murder and charged with having a firearm a gun that should be an automatic you go back to jail to see what happens with those cases, but that's not happened," Kahan added. "So now he's on bond in 2 different counties for me it's a disaster waiting to happen."
"I would love for Josh Hill to answer the question as to why this case comes to your court this kid has constantly been allowed to break the law and break his bond, and you haven't done anything about it," Wright said. "I want to know why."