Long Drive Shooting: 2 men arrested, charged in connection with February deadly shooting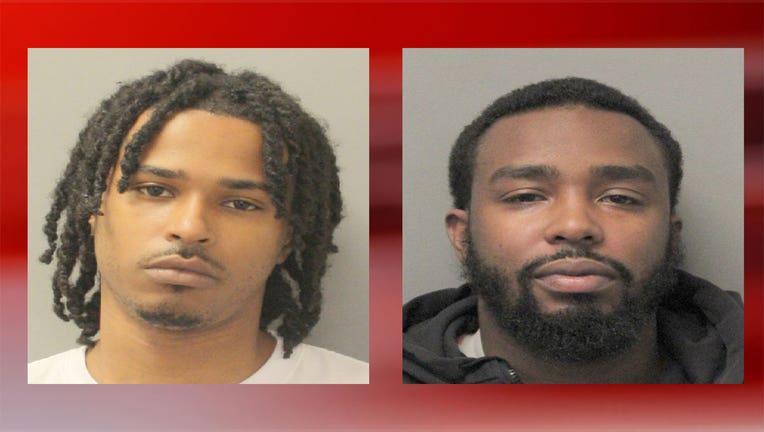 article
HOUSTON - Two men are behind bars on capital murder charges following a deadly shooting in Houston in February of 2022. 
According to Houston police, 22-year-old Jomar Crawford and 25-year-old Jordan Price, were charged and accused in the death of 33-year-old Jesus Rodriguez. 
SUGGESTED: SUSPECT SHOT: Houston veteran in wheelchair shoots man who tried to steal his bag, police say
Police responded to a shooting at a game room in the 6300 block of Long Drive around 1 a.m. on Feburary 12, 2022. 
When officers arrived, they found Rodriguez inside suffering from a gunshot wound. 
Rodriguez was taken to Ben Taub General Hospital where he later died. 
Police said at that time the suspects, described only as three to four males wearing dark clothing, were picked up by a nearby SUV and fled the scene in an unknown direction. 
SUGGESTED: Man shot to death while trying to rob Houston food truck, police say
Further investigation identified Crawford and Price in connection with the shooting. 
Crawford was arrested in September 2022 and charged while Price was arrested without incident last week. 
One unidentified suspect remains at large. 
If you have any information on the suspect who remains on the run, contact the Houston Police Department Homicide Division at (713) 308-3600 or report your tip anonymously to Houston Crime Stoppers at (713) 222-TIPS.