Kids can now fly to Disney World on a 'Frozen' jet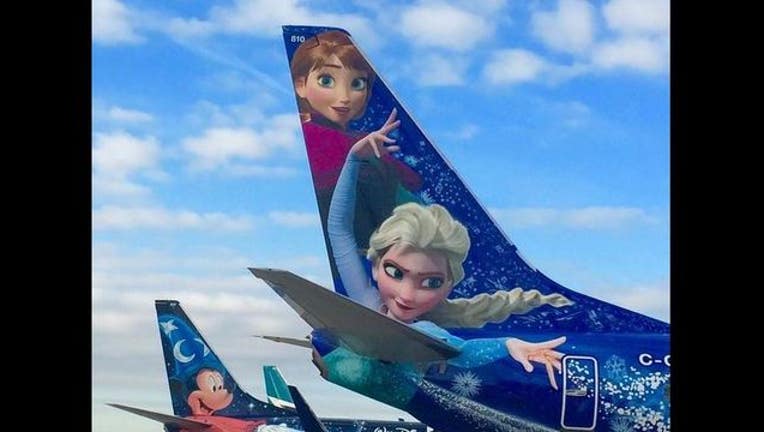 Exciting news for "Frozen" fans. Canadian airline WestJet has unveiled a new custom-painted jet decked out in the frosty theme of the Disney megahit.
The Boeing 737 features princesses Elsa and Anna on the tail section of the craft and snowman Olaf in a beach scene toward the nose.
The plane's interior also follows the winter-and-summer theme with custom overlays on the seat-heads and overhead lids.
WestJet said the project took over 21 days of round-the-clock work and more than 170 gallons of paint.