Jury selection scheduled in Charleston church shooting case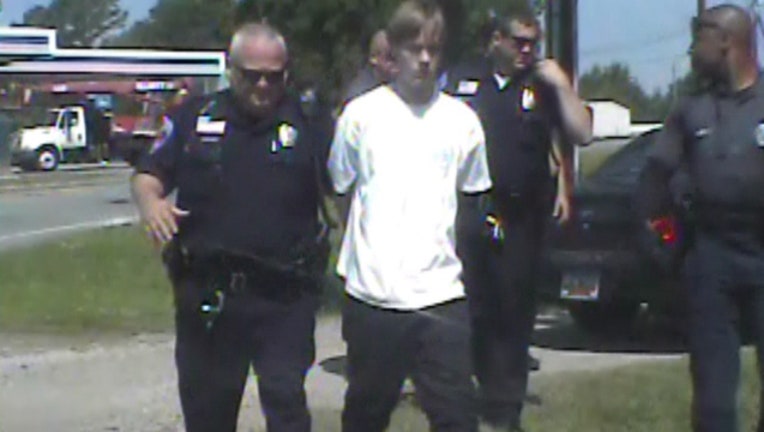 CHARLESTON, S.C. (AP) - A federal judge says jurors will be selected in November in the trial of a white man accused of killing nine members of a historic black church in Charleston, South Carolina. Chief U.S. District Judge Richard Gergel on Tuesday set Nov. 7 as the day to begin selecting jurors for the federal trial of Dylann Roof. His trial could start about two weeks later.
Roof faces numerous federal counts, including hate crimes, in the June 17 shootings at Emanuel AME Church. He attended Tuesday's hearing.
Defense attorneys and federal prosecutors said they felt they had enough time to prepare their case. The trial is estimated to last up to six weeks.
U.S. Attorney General Loretta Lynch announced in May that prosecutors will seek the death penalty against Roof. No trial date has been set.
Roof also faces nine murder counts in state court, where prosecutors are also seeking the death penalty in a trial set to begin in January.
The anniversary of the shooting at the church often called Mother Emanuel is next week.