Houston METRORail offering complementary rides for NCAA Final Four event attendees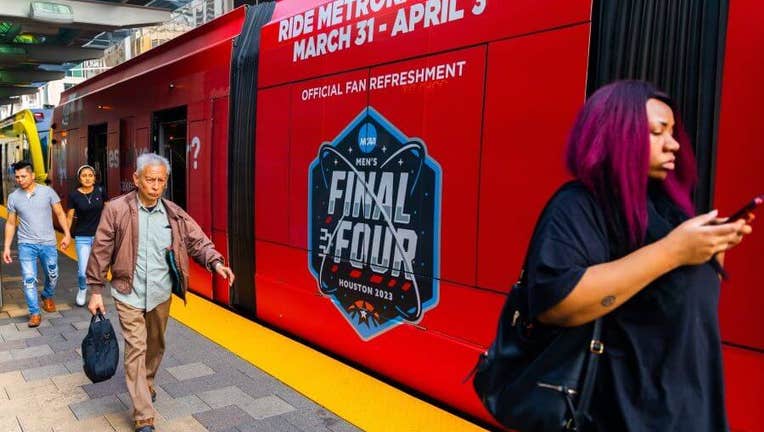 article
HOUSTON - Are you heading to the 2023 NCAA Final Four and don't want to deal with the traffic in the area? Well, the Houston METRORail is giving you that flexibility to get there for free. 
From Friday, March 31, 2023, through Monday, April 3, 2023, the Houston METRORail will offer complementary rides on the red, green, and purple lines. 
RELATED: March Madness: Men's Final Four schedule, events
Houston METRO officials offered several tips if you are planning to attend any of the Final Four events: 
- If you are traveling by local bus, be sure to purchase transit fare on your smartphone with METRO Q Mobile Ticketing, METRO Q Fare Card, METRO Day Pass and cash will also be accepted. 
- Plan trips in advance with the RideMETRO App. Choose the "Plan Your Trip" option. Enter a starting location and destination, and METRO's Trip Planner will provide a simple step-by-step itinerary. 
- Sign up for METRO service alerts. Get real-time information on specific routes, including updates on delays and detours delivered directly to your smart device. 
Team METRO volunteers, along with additional METRO police officers, fare inspectors as well as bus and rail supervisors, will be stationed along the system to provide directions and help ensure safety. Pedestrians, cyclists and motorists are reminded to be safe and be seen when near tracks.
METRO's Customer Service team can also answer questions and provide trip planning information. Call or text 713-635-4000 for more information.