Houston mayor signs letter opposing separation of immigrant families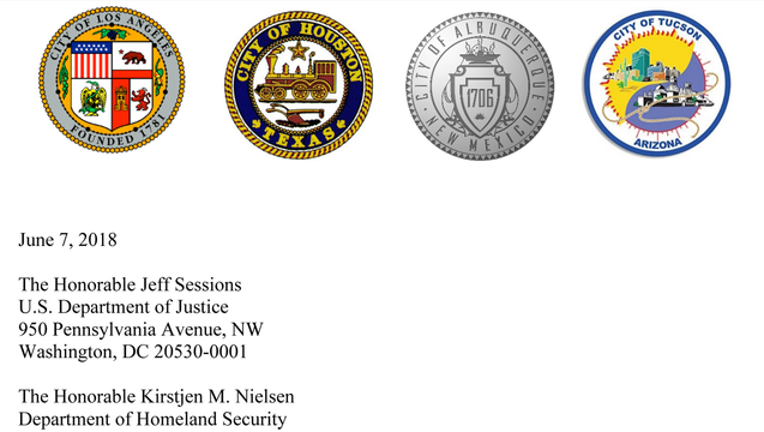 Houston Mayor Sylvester Turner signed a letter on Thursday calling for the end to the separation of families who cross into the US from Mexico illegally.
Los Angeles Mayor Eric Garcetti, Tucson Mayor Jonathan Rothschild and Albuquerque Mayor Tim Keller signed the letter addressed to U.S. Attorney General Jeff Sessions and U.S. Secretary of Homeland Security Kirstjen Nielsen.
The letter reads in part:
From the earliest days of American history, our nation's leaders and citizens have engaged in a running debate about who is welcome on our shores, how we treat and integrate newcomers to our country, and how we live up to our tradition as a nation of immigrants. Reasonable people have disagreed about how to answer these questions.
Yet there is no clear or compelling justification – in our past or in our laws – for taking an average of 47 kids per day away from their mothers and fathers. Such a policy is cruel. It is morally reprehensible. It is not an appropriate use of taxpayer resources, and it is utterly inconsistent with our values of decency and compassion – with our basic humanity.
For these reasons and more, we are calling on the Administration to end the policy of separating young immigrants and asylum seekers from their parents.
The letter urges the administration to end the policy and work with Congress to "advance rational, comprehensive immigration reform".
View the full letter below.