Houston crime: Person of interest sought in mother's fatal shooting with child aboard
HOUSTON - The Houston Police Department is seeking the public's help in finding a man regarding the killing of a mom riding in a car with her 3-year-old son in the Acres Homes neighborhood of northwest Houston.
Dominique Menefee has been identified as someone with valuable information about the fatal shooting of Sherniqua Banks, 34, on September 7.
PREVIOUS COVERAGE: Houston shooting: Mother killed, man injured in SUV with her 3-year-old child in backseat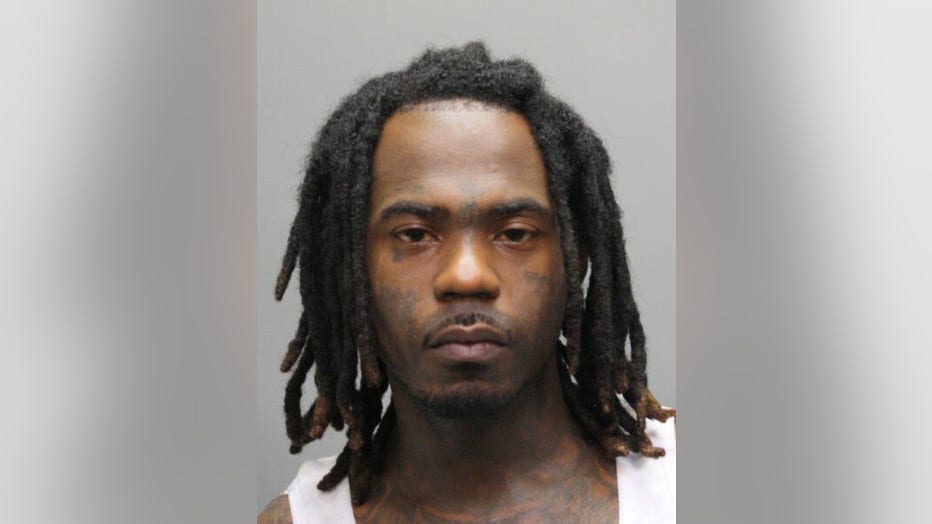 As the investigation continues, Dominique Menefee has been identified as someone who might have valuable information about this case.
Police received a shooting report at 2800 West Gulf Bank Road and found the victims inside a crashed vehicle.
FOX 26 Houston is now on the FOX LOCAL app available through Apple TV, Amazon FireTV, Roku and Google Android TV!
Authorities say Banks was in the driver's seat, and an injured man, 41, was in the front passenger seat. Both were shot multiple times. Banks' 3-year-old son, who was in the back seat, was harmed.
Paramedics, upon arrival, pronounced Banks deceased and took the injured man to the hospital. He is expected to recover from his injuries.
SUGGESTED: Houston man barricaded self in car after shooting at couple helping him after crash
A witness reported that the victim's vehicle and another car were driving eastbound on West Gulf Bank Road when someone in the other car fired at them. The witness mentioned that the other car had a tire blowout and left the scene after hitting the curb.
CLICK HERE TO DOWNLOAD THE FOX 26 NEWS APP
According to reports, officers found a vehicle with similar damage and detained two individuals nearby. After questioning them, they were released without charges.
 It is believed that a third person, the shooter, ran away on foot before officers arrived.
If you have information about Dominique Menefee's whereabouts or details related to this incident, please contact the HPD Homicide Division at 713-308-3600. You can also share information anonymously with Crime Stoppers at 713-222-TIPS. Your assistance is greatly appreciated.