Security guard shot to death outside Club Onyx in Houston; persons of interest sought
HOUSTON - Houston police say a security guard was shot and killed outside of Club Onyx early Wednesday morning.
Police released photos of two persons of interest who they want to question about the shooting. Authorities are asking for the public's help to identify them.
The shooting was reported around 2:30 a.m. Wednesday in the 3100 block of Bering Drive.
FOLLOW THE LATEST HOUSTON NEWS
Police say a patron at the club got into an argument with one of the security guards outside of the club and brandished a weapon, but he didn't fire it at that time.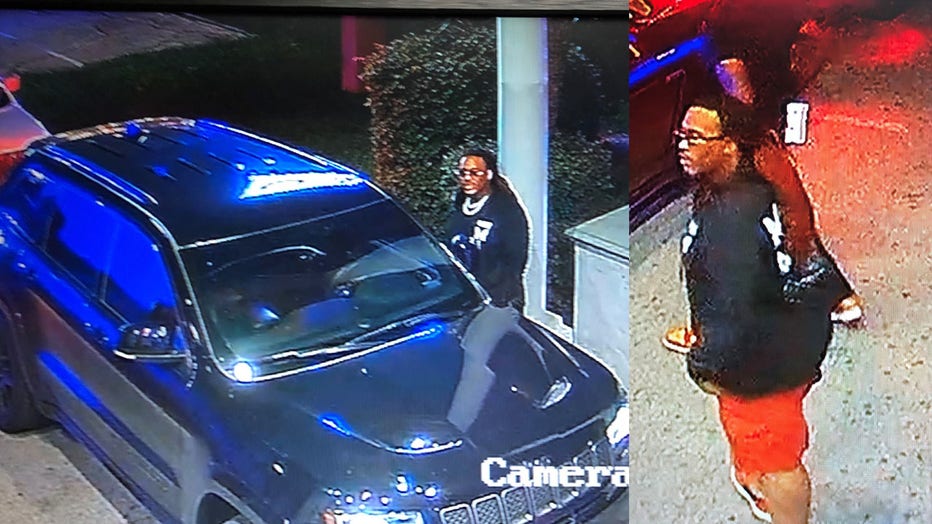 Houston police are searching for persons of interest who they want to question about the shooting. (Photos: Houston Police Department)
The patron reportedly got into his vehicle and left but then came back. Police say he stopped on the street at the front entrance, and a security guard approached him. That's when the suspect shot the security guard who had approached, police say. That security guard was later identified by family members as Delaunte Maxie, 32. 
According to HPD, another security guard who was not injured fired a shot at the vehicle as the suspect fled, but it's not known if the vehicle was struck.
Police say the suspect was in a dark-colored Jeep Track Hawk.
Maxie, who was shot in the torso was taken to the hospital, where he was pronounced dead. His heartbroken family was left only with memories of a man who they describe as a hard worker and dedicated father of four daughters.
"I know the guy who did this is somebody's family too and I need him to understand, honor yourself and your family, be man enough to take responsibility for what you've done," said Delaunte's father, DeAnthany Maxie
Anyone with information in this case or on the identities of the persons of interest is urged to contact the HPD Homicide Division at 713-308-3600 or speak anonymously to Crime Stoppers at 713-222-TIPS.
The family has set up a fundraiser to help with funeral expenses. If you'd like to help, click here.