Head-on crash kills 1 in NW Houston, police investigating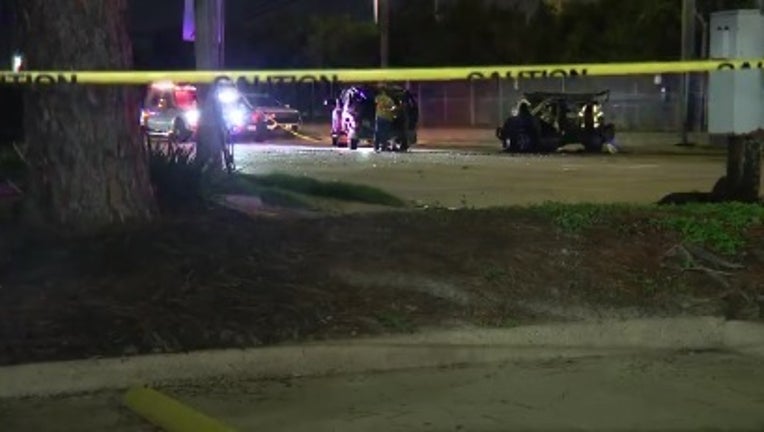 HOUSTON - One man is dead, and a woman is in the hospital following a two-vehicle crash in northwest Houston on Monday afternoon. 
According to Houston police, the crash occurred on the 2300 block of Brittmore Road around 5 p.m.
Police said when they arrived on the scene, they located a Honda Odyssey and a Jeep Cherokee with major front-end damage. 
The 32-year-old male driver of the van was pronounced dead at the scene. 
The 32-year-old female driver of the Jeep was taken to the hospital by ambulance. Officials say her injuries are not believed to be life-threatening.
FOLLOW THE LATEST HOUSTON NEWS
According to police, the man was driving the van at a high rate of speed northbound on Brittmore, and witnesses reported seeing him weaving in and out of traffic.
He reportedly swerved into the southbound lanes and struck the Jeep head-on, according to HPD.
The crash remains under investigation.