Harris County motorcycle deputy crashes during escort of another officer-involved crash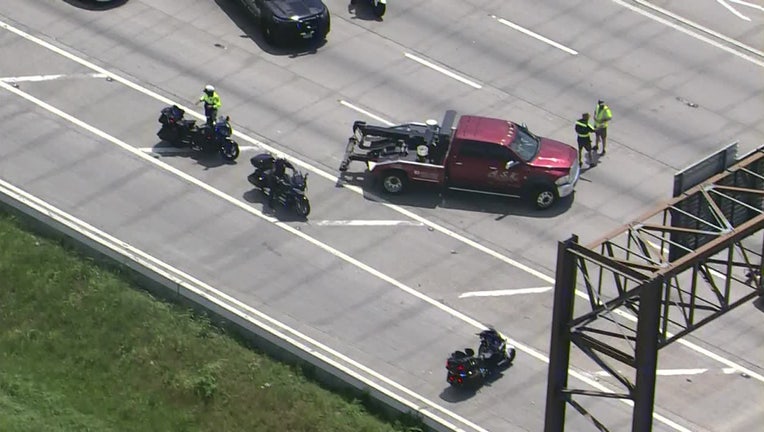 THE WOODLANDS, Texas - A Harris County motorcycle deputy was injured in a crash during an escort of another deputy near The Woodlands on Wednesday, the sheriff's office says.
PREVIOUS: Deputy dies after crash with 18-wheeler on 249 near Spring Cypress
The crash occurred in the 26600 block of the I-45 North Freeway near Woodlands Parkway.
According to Sheriff Ed Gonzalez, it happened while authorities were escorting another deputy, who was killed in a crash with an 18-wheeler on State Highway 249 near Spring Cypress earlier that afternoon. 
FOLLOW THE LATEST HOUSTON-AREA NEWS
The second officer, we're told, was taken to the hospital in fair condition. 
Several northbound lanes of the North Freeway were shut down as a result.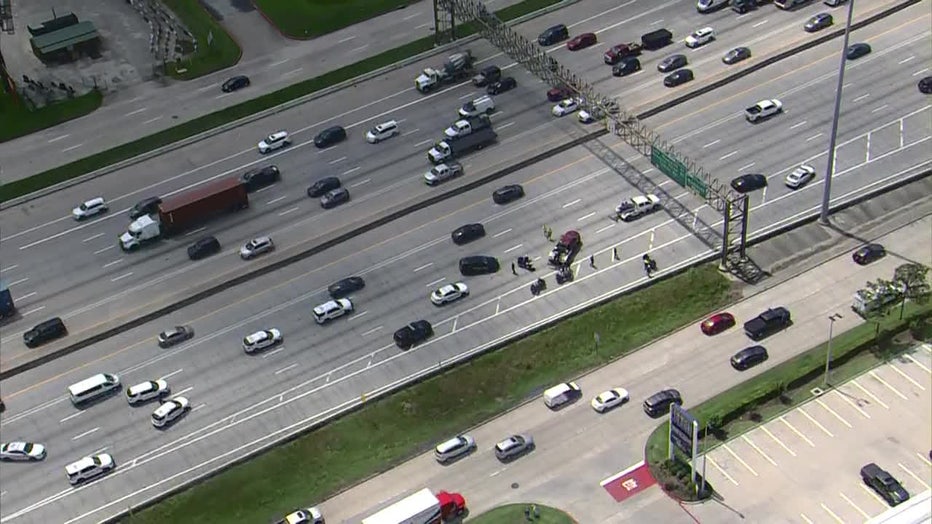 This is a developing story. Check back for updates.