Shannon Herklotz, Asst. Chief for Detentions Command at Harris Co. Jail stepping down
HOUSTON - A top official within the Harris County Jail, Shannon Herklotz, will be stepping down in late January.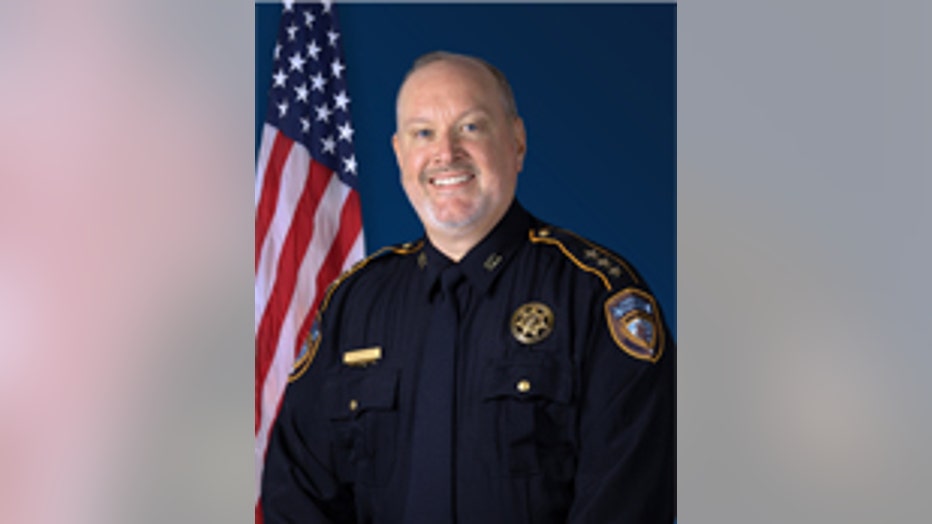 Chief of Detentions Shannon Herklotz resigning effective January 20, 2023 (Photo courtesy of Harris County Sheriff's Office Website)
The Harris County Sheriff's Office confirmed with FOX 26 Herklotz, Assistant Chief for Detentions Command will be resigning effective Friday, January 20. His role at the jail, according to the HCSO website, made him responsible for the care, custody, and control of people living and working in Texas' largest county jail.
SUGGESTED: Texas accounts for 24% of US law enforcement deaths so far in 2022, study says
Having more than 30 years of experience, Herklotz started at the jail in 2021 after serving as the Deputy Director of the Texas Commission on Jail Standards. 
The Sheriff's Office did not go into detail about why Herklotz was stepping down, however as FOX 26 has covered several issues within the jail, a myriad of reasons could be argued. Especially as his resignation comes on the heels of continued overcrowding of inmates, and deaths of inmates, coupled with a shortage of deputies and a high turnover of officers as well.
In March 2022, for example, a computer glitch led to the release of nearly 300 inmates. 
MORE: County officials pointing fingers after computer glitch led to almost 300 defendants being released | Computer glitch in Harris Co. prompting release of almost 300 defendants still not fixed
Issues of dangerous conditions and brutal treatment by officers and inmates alike have also led to outcries from families with loved ones incarcerated, like Fred Harris, who was beaten to death in an ambush in October 2021. 
Just last week, FOX 26 reported an inmate was found dead in his jail cell hours before he was expected to be released on bond. 
RELATED: 'I hope my son did not die in vain:' Outcry for change at Harris County Jail | Concerns over contraband: Weapons, phones, drugs found on inmates in Harris County Jail
Officers as well within the Harris County jail, under the condition of anonymity, have also shared their experiences with FOX 26 saying inmates can often roam around freely and overall do not feel safe. 
One of the most brutal examples of this was In December 2021, when a sergeant at the jail was sexually assaulted by an inmate in her own office. 
MORE: How did an inmate brutally attack, and sexually assault a sergeant inside Harris County Jail? | 'They could have avoided this,' Deputies seek federal takeover of Harris County Jail
Herklotz is not the only official leaving, as three other top-ranking officers at the jail are either leaving or being reassigned. 
This is a developing story and will continue to be updated as more information becomes available.