Suspect killed in deputy-involved shooting in Cypress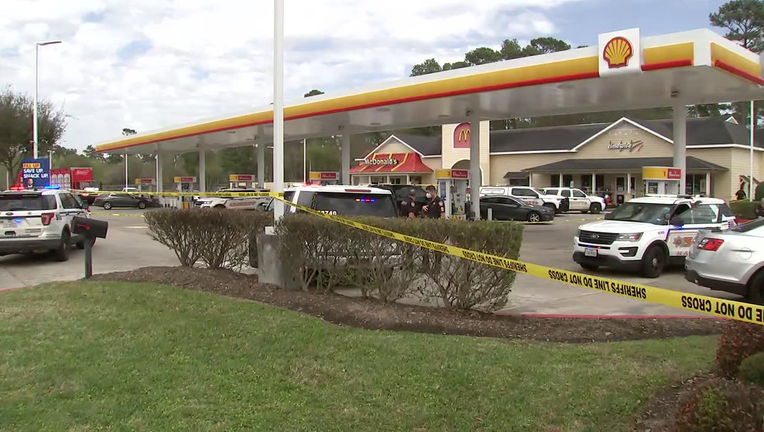 CYPRESS, Texas - A suspect died at the hospital following a deputy-involved shooting in Cypress on Wednesday. 
Sheriff Ed Gonzalez with the Harris County Sheriff's Office responded to the scene located in the 12800 block of Telge Road, near Jarvis.
Gonzalez said they responded to a call of a person with a knife at the location. 
Deputies said they learned that the suspect was acting irratic prior to their arrival, according to reports. 
When deputies arrived, they spotted the suspect and was described as already having blood on himself. 
Gonzalez said once they spotted the suspect, the man started running toward the street. 
Then, while in the middle of the street, Gonzalez said deputies attempted to apprehend the suspect. 
Gonzalez stated the two deputies on the scene attempted to use their Tasers with no effect. He added the deputies did not draw their weapons as they were still hands-on with the suspect. 
That's when a third deputy arrived on the scene and saw the deputies were struggling with the suspect and tried to grab his legs. 
At that point, the man produced the knife, Gonzalez said. 
Gonzalez stated that's when the first two deputies on the scene drew their weapons and discharged them at the man who appeared to still be on the ground. 
The suspect, who was a Hispanic male in his late 20s or early 30s, was taken to the hospital where he was pronounced dead. 
Gonzalez said it's unclear how many shots were fired during the incident. 
Gonzalez added they are aware there is a public video of the incident. They are also reviewing body worn camera video that was activated by all three deputies who responded. 
The two deputies involved in the shooting include a FTO trainer, who had been with the department for eight years and was on patrol for six of those years. The second deputy was a cadet trainee, who Gonzalez said, had just completed the training program. However, he said the deputy had served with another police agency. 
An investigation is now underway by multiple agencies.